I have three friends that are pregnant right now. All three of them are in the latter stage of their pregnancies and their excuse for leaving their house with curlers in their head, stained clothes and an overall disheveled appearance is that they are pregnant and everything goes down hill once you're pregnant. Well that's no excuse. A woman should look stunning all the time! I believe if you look good, you'll feel good.
Have you guys taken a look at Halle Berry and Christina Aguilera and Jennifer Lope lately? These women are making pregnant women the new sex symbols.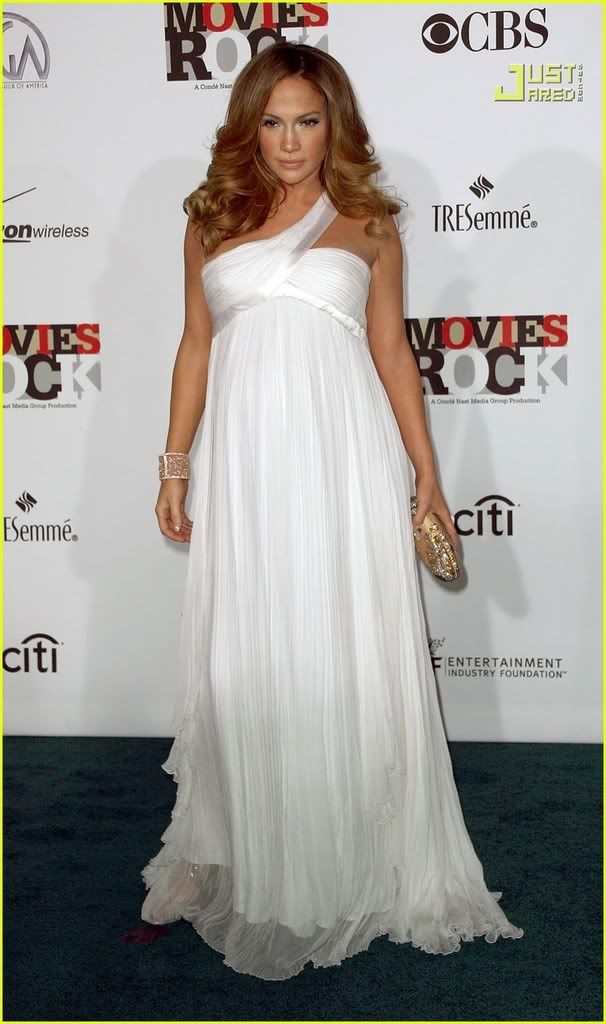 Wow, they look out of this world gorgeous!! All three of them are in the latter stages of pregnancy and show no sign of slowing down. Please don't make the excuse that they have stylist, and hair people. I'm not saying to walk out of your house with a $100,000 gown, and $1000 hair dos. What I am saying is just because you are bringing a new life into this world, doesn't mean you have to forget about taking care of yourself. I I believe all pregnant women should take a look at them and aspire to look fab all the time.