A few of my fellow bloggers have mentioned an article that appeared on MSNBC about lip glosses possibly increasing the risk of cancer. I'm a huge cancer-phobe (runs in my family) so I always make sure that my lips are protected. Here are some products that not only make your lips look FABULOUS, but also provide you with sun protection as well.
Juice Beauty SPF 15 Lip Moisturizer
I'm a huge fan of Juice Beauty SPF 15 Lip moisturizer. I have the colors Joyful and Playful. Both leave a beautiful light pink tint on the lips, and make your lips feel so moisturized (but not overly so). Plus they are infused with SPF 15 which will protect your beautiful lips and make them look gorgeous at the same time and the double Plus is they are organic!
Laura Mercier Lip Kisses SPF 15
I have this in heat wave (sheer nude pink) . It has SPF 15 and gives my lips a beautiful glossy pink finish.
Clinique New Long Last Gloss Wear SPF 15
This is Clinique's new gem. It's packed with SPF 15 and claims to give you over 8 hours of shine. With over 18 colors available and the spectacular $14.00 price tag, it's something you should look into.
Revlon Super Lustrous Lip Gloss with SPF 15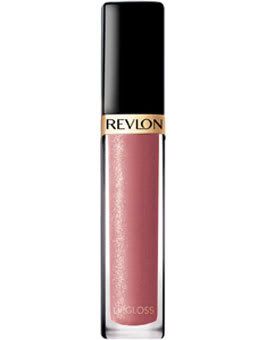 Revlon offers their super lustrous lip gloss with SPF 15 It has over twelve shades and really creates amazing shine. Plus theres that much-needed SPF 15 at an affordable price tag.
MAC tinted lip conditioner with SPF 15
MAC offers tinted lip conditioner with SPF 15.This luxurious lip conditioner combines sheer soft-light-quenched color with broad spectrum UVA/UVB SPF 15 protection and moisture.
How are you protecting your lips from the sun while looking fabulous at the same time?