Mally Roncal is one of the most well-known and in-demand make-up artists in the business.
A-list celebrities such as Beyonce, Jennifer Lopez, and Mariah depend on Mally's amazing ability to keep them looking flawless. She is also frequently featured as a make-up expert on many shows such as Oprah, The Today Show and The View. I'm obsessed with her make-up line Mally Beauty, www.mallybeauty.com. It offers such a wide array of colors that look so beautiful on darker-skinned women. Mally, thank you so much for being so gracious and taking the time out of your busy schedule to answer my questions. I truly appreciate it.
Ladies and Jets, my beauty of the week: Mally Roncal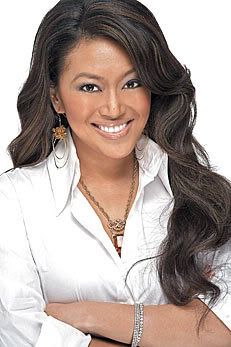 ) What is your beauty regimen morning/night?
My day, beauty wise, begins and ends with an intense moisturizing and cleansing routine. I love, love, love Dr. Brandt's line – Lineless. Sunscreen is must, everyday! Shiseido and Fresh make great sunscreens.
2) What's the deal with your make-up?
As you may know, I'm a bit of a drag queen. I have no problem with going for it every day! Of course I use all Mally BEAUTY (the great part about having your own line is that you get to make products that you like, especially for yourself. Hehe!). First I apply concealer and then dust on my powder foundation. I live for a smokey eye in the spring. I especially enjoy my CityChick Smokey Eye Kit in Central Park, which is a set of delicious greens. I always define my brows and throw on a false lash or two…or three. I apply Shimmer Shape and Glow in Love in Deeper or In the Pink Deeper. Lately I've been popping my cheek with my favorite blush, Mally's Baby. I finish off with my CityChick Nude Lip Kit. And that's just to go to the grocery store!
3) What beauty product can't you live without?
- A great blush – whether its powder or cream, blush is the easiest thing to do to make you look more alive.
4) What beauty advice can you give us?
- Look in the mirror and say "hello gorgeous, I love you!" Every woman should be doing this everyday; it all starts from the inside.
5) What is the best advice anyone has given you (this doesn't have to be beauty-related)?
- If it doesn't matter in 5 years from now, then it just doesn't matter. Worrying gives you wrinkles!
Thanks Mally,
Hugs,
DE