You girls know how much I love natural products! Apparently now we're going to know for sure whether a product is truly natural or not. This is the seal that will let you know!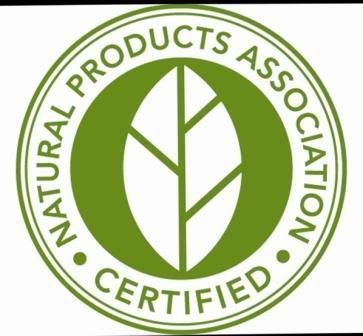 As the demand for "natural" personal care products – such as lotions, balms and shampoos – continues to soar, manufacturers are responding with a host of new products. Some are natural, some aren't. But how is a shopper to know? Until now, consumers had no idea what was truly natural since there was no standard definition of the term used by industry.
That is no longer the case. To end this confusion and help consumers, the Natural Products Association just unveiled a new certification program that defines natural and includes an easily-identified seal. Shoppers can expect the seal to begin appearing on certified natural personal care products such as
Burt's Bees, Weleda, Aubrey Organics, Badger Balm, Farmaesthetics, and Trilogy Fragrances
during this summer.
The companies that have joined in this effort with the Natural Products Association (the largest non-profit company in this arena) are not required to do this by any federal agency but these brands got fed up with seeing other companies call their lines "natural" when they were anything but. So much of what we see on shelves says natural on it but contains NOTHING natural… The seal will help take the guesswork out of smart buying and educate consumers on what products are truly natural.
Products must follow strict guidelines set out by the Natural Products Association to merit bearing the seal. The criteria includes, but are not limited to:
– 95% truly natural ingredients
– No ingredients with any potential suspected human health risks
– No processes that significantly or adversely alter the purity/effect of the natural ingredients
– Ingredients that come from a purposeful, renewable/plentiful source found in nature (flora, fauna, mineral)
– Processes that are minimal and don't use synthetic/harsh chemicals or otherwise dilute purity
– Unnatural ingredients only when viable natural alternative ingredients are unavailable and only when there are absolutely no suspected potential human health risks