We're featuring some beauty bloggers for the months of June & July as Beauty of the Week so let's kick it off with Kitiya of
Mischo Beauty
.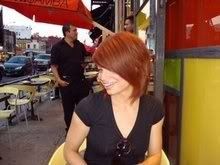 This amazing woman graduated from college with a chemistry degree. However, she decided that being a scientist wasn't her dream so she went back to school to become a cosmetologist and an esthetician- oh and a licensed make-up artist. Kitiya is another example to us of a woman who was not afraid to follow her dreams and in the end she succeeded. So with that being said, let me introduce you guys to this week's beauty of the week blogger Kitiya.
What is your beauty regimen morning/night?
"I'm an esthetician and through training and working on clients, I've learned to appreciate the benefits of a skincare regimen. So here goes: in the morning I cleanse with Juice Beauty Cleansing Milk
followed by the Juice Beauty Hydrating Mist
,Next I apply Ren's Lipovector Peptide Anti-Wrinkle Eye Cream
and then I give my skin a few minutes to absorb it before applying Juice Beauty's Oil Free Moisturizer
Next I apply my Lancôme Flash Bronzer Self-Tanning Face Gel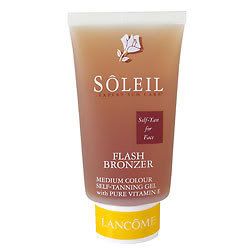 and follow that with my Dermalogica Super Sensitive Faceblock SPF30

I know that sounds like a lot, but my skin type is normal and it very rarely breaks out!"
"At night I use Dermalogica's Soothing Eye Makeup Remover
and I cleanse with Juice Beauty's Cleansing Milk, followed by the Hydrating Mist. I then use Ren's Lipovector Peptide Anti-Wrinkle Eye Cream and then use the Juice Beauty Antioxidant Serum
The serum is amazing (very moisturizing) and does wonders for my skin- every time I use it I wake up with a glow."


What's the deal with your make-up?
"My makeup is very simple right now because it's been extremely hot in DC! The combination of my Lancôme Flash Bronzer Self-Tanning Face Gel and my MAC Cream Colour Base in Improper Cooper

is all I need for a nice glow- and believe it or not- I get compliments!" and right now I'm using L'Oreal's Voluminous Naturale mascara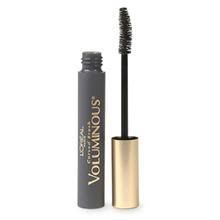 On my lips- I'm wearing a simple, but sexy, nude look- it's MAC's Oak Lip Pencil with a mix of the MAC Heatherette Lollipop Loving with YSL's Rouge Pure Shine No #27 Natural Honey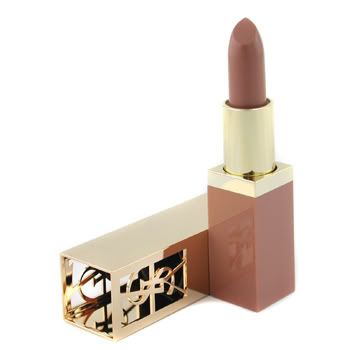 (I like to keep it fun!). So all of that was just my simple day look.:)" (I coudn't find images of the 2 Mac products)


What Beauty Product can't you live without?

"I can't live without my Maybelline New York Expert Eyes Twin Brow & Eye Pencil in Light Brown (Sam Fine uses it and works wonders with eyebrows and after seeing him use it I was encouraged to give it a try!)
What beauty advice can you give us?

Take care of your skin! I know not everyone can afford a cleanser, toner, eye cream, moisturizer, exfoliant, mask, etc. If you can cleanse your skin twice a day (morning and night) and use a moisturizer at night and a moisturizer with an SPF during the day, I believe you're off to a great start! And as you can, and based on your skin's needs, try to add in an eye cream or exfoliant, etc. when possible.


What is the best advice anyone has given you (this doesn't have to be beauty-related)?
Dream big dreams! The world is your oyster and the sky is the limit! I didn't begin to pursue my love for all things beauty until many years after I had obtained my degree in Chemistry and had worked professionally. I knew after finishing college that I wanted to someday own a salon and get involved in the beauty industry, but I guess I was scared and didn't know where to begin. And, I was worried about what people might think due to the fact that I had held great corporate positions and was on my way to achieving great things in the corporate world! So crazy! Anyway, I finally went to cosmetology school and esthetics school and now have licenses in cosmetology, esthetics and makeup artistry. But it wasn't easy! I went to school full-time, worked full-time and held part-time jobs on the weekends at a salon and spa in order to get experience. If you want something bad enough, believe me, you'll do whatever you need to in order to achieve your goal! Now, this is not to say that I won't end up back in the corporate world, but if I do it would have to be doing something I really loved with regards to beauty! I'd love to be the CEO of a beauty empire! For now, my future plans include opening a salon/spa, launching a line of haircare & skincare products, writing a beauty book, opening a beauty institute, launching an agency to represent hairstylists, make-up artists, fashion stylists, and skin/nail care specialists; and most importantly giving back to my community!
Thanks Kitiya,
Hugs,
DE