Wes is the owner of the blog
Honey Brown Sugar
. A great blog filled with loads of information. She's a Bronx girl who loves to write and would love to publish a book one day but she hasn't come up with a great story idea yet. She holds a BA in Journalism and an AA in Fashion Design/Merchandising. She currently works in the fashion industry, but she's still searching for her dream job. Ladies and Jets, our beauty of the week,
Wes.
What is your beauty regimen morning/night?
Every morning/night I wash my face w/ Clinique Liquid Facial Soap
and I always moisturize with the "Clinique M Lotion"


What's the deal with your makeup?
I don't wear makeup on a daily basis but I ALWAYS wear lip gloss. Sometimes I might wear a little eyeliner like Cover Girl Perfect Blend Pencil in Basic Black
or mascara like Maybelline Lash Stylist in Very Black
Also, if I notice dark patches under my eyes I'll use a dab of MAC's Select Moisturecover concealer.

What beauty product can't you live without?
COCOCARE COCOA BUTTER LIP BALM!! I hate dry lips.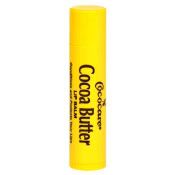 What beauty advice can you give us?
Applying a little gold eyeshadow along the cupid's bow in your upper lip will give the appearance of fuller and thicker lips, it really works- try it!
What is the best advice anyone has given you (doesn't have to be beauty related)?
My boss is a busy man and he lives by the motto "
Under promise, over deliver
". I always keep this phrase in my head because I don't want to be the type of person who will promise you the world and then only give you a city. I'd rather promise you a city and then give you the world.
Thanks Wes,
Hugs,
DE