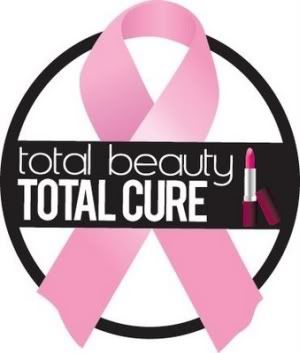 I am so honored to be part of
Total Beauty Total Cure's
Campaign to raise awareness of Breast Cancer issues. You guys know how Cancer has affected my life, and I'm sad to say that everyone I know knows someone who has been afflicted by this horrible disease. This giveaway is to raise awareness of this disease that has taken so many lives.
Remergent
was generous enough to donate their Remergent Treatment System (retails for $255).
It includes:
1)DNA Repair Formula.
2)A.M. Moisture SPF 15
3)Antioxidant Refoliatior
Just email BeautyLogicBlog@yahoo.com with the subject "DE, WE NEED TO BEAT BREAST CANCER NOW" then in the body of the e-mail send me a fact that you know about breast cancer.
This is a 24 hour giveaway so good luck. Winner will be announced first thing tomorrow morning OCTOBER 23.
HUGS & GOOD LUCK
DE