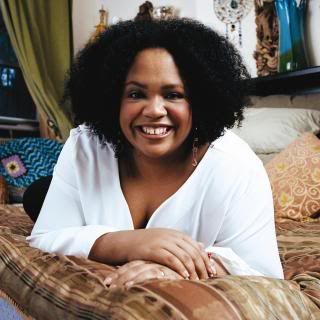 You ladies know how much I love hearing about women who took a risk, and succeeded. Lisa Price-founder of Carol's Daughter should be such an inspiration to all of us. In 1990 she followed her passion of beauty by creating beauty products from Natural ingredients found in her home. Her clientele became so huge that she started her website in 1999 and now in 2008, you can find Carols Daughter stores all over and her products sold at Sephora. You go girl! Don't I always tell you to follow your dreams!!!! You can do it –just believe. Anyway, Lisa will be on hand at 2 New York Locations wanting to meet her clientele. I'll probably be heading to the meet & greet in Brooklyn so if any of my readers are going, please keep a look out for me. Here's the info:
Saturday December 13-Carol's Daughter Roosevelt Field Mall
11am-2pm
To schedule an appointment call (516) 294-1980
Saturday: December 20-Carol's Daughter Heritage Store in BK
12pm-3pm
At the store, Lisa will not only showcase her pre-assembled holiday gift sets, but also create custom gift sets tailored to customers' favorites. Visitors can sign up to have Lisa assemble their individually picked favorites, providing a customized gift created with love.
In honor of Lisa's appearance we're giving away one of Lisa's most well-known products, and voted "best of Sephora" her Carol's Daughter Hair Milk.
Send an e-mail to beautylogicblog@yahoo.com with the subject being "DE, I need Hair Milk added to my hair regime" Winner gets announced tomorrow, Thursday.

Winner of Sally Hansen pedicure set is: Candyce Richards. Candyce you have 2 days to e-mail me or the prize goes to someone else.

Hugs,

DE