Here's a reader whose replaced her expensive moisturizer for a cheaper alternative:
Dear De,
I really love your blog. I find myself reading it a lot when I 'm not feeling so great emotionally. Unfortunately, I was one of the people who lost their job at Bear Sterns. As an admin assistant, I had a pretty good life when things were going well. But, like thousands of others, I was let go. My unemployment is about to run out, and I'm wondering what my next step will be. I have 2 children, and this is a very scary thought. Enough with my sob story. Like you, I used to buy very expensive beauty crèmes, and other luxuries, but there is no way that can happen anymore. My old favorite moisturizer cost over $100.00. Not anymore. Three months ago, I went to Trader Joes, and the salesgirl recommended Jojoba Oil for moisture.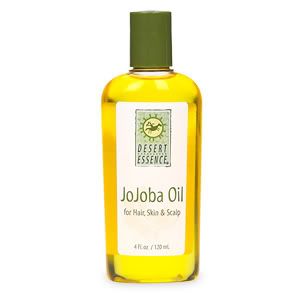 It was very inexpensive, but it was an oil so I was skeptical. The girl told me if I didn't like it, I could return it. DE, I will never be without this. My skin has never looked better. Like you, I have very sensitive skin and I will break out if I use something that doesn't react well. This oil is perfection. I have acne-prone skin, and when I first began using this, a little purging happened so I was nervous. But, after that my skin has never looked better. I'm close to 40, and the wrinkles aren't showing nearly as much. My skin is clearer than it's ever been, and it provides so much moisture without ever being greasy. I also use this to remove my makeup. It's only $8.99 but a bottle can easily last you six months. I'm really happy with this. Thank you
Jessica
Jessica, thank you for sharing this. Please don't feel despondent. The job market will improve soon, and I'm sure you will get something. I'm sending great wishes your way, and I'm sure my readers will too.
Big Hugs,
DE