Summer is here, and it's all about the bright and vibrant colors.
Sally Hansen's new HD Collection is no exception.
These bright, and beautiful colors, that look stunning on the fingernails.
The application of this was a little difficult though. The polish is kind of watery, and it wouldn't apply evenly at first. But after a while I think I mastered the application.
First color is a stunning purple called CYBER
I love how rich and beautiful this color is.
Second is a gorgeous bright sunny yellow called LITE.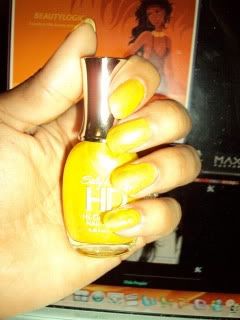 Third is a gorgeous bright orange. It's so pretty. The color is called THREE-D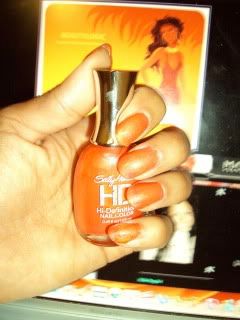 I'm in love with blues this year. This Blue is no exception. The color is such a rich hue. It's called BLU
Greens are still so in! This is a stunning lightly stated green. Love it.
The color is HI-DEF
What's your favorite color in this collection?
Hugs,
DE