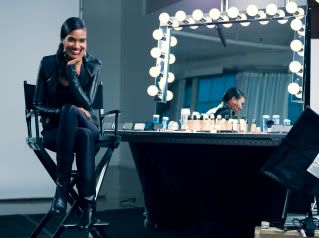 As you guys know, DE is a huge fan of Lancome, for many reasons. Not only is my fellow Dominicana Arlenis Sosa one of the faces of their brand (pictured above, isn't she stunning) but honestly their products are truly some of the best out there. Nothing gets my lashes longer and thicker than their Definicils. I'm sure many of my readers would agree. Their Juicy tubes are amongst my favorite in glosses. I think they have every shade imaginable, and their newest Rose Nectar is gorgeous!
In the tube it looks incredibly pink, but once applied to the lips, it's a beautiful nude with a tremendous amount of shine, and gorgeous little sparkles. It's so pretty on my lips but the best thing about this, is that it stays on. I hate when I have to constantly reapply glosses. This is definitely a BeautyLogic Approved item.
Have you tried Lancome's Juicy tubes?
What are you weekend plans guys?
Supposed to be beautiful in NY, so I am headed to the beach -with plenty of SPF in my bag of course.
Hugs,
DE