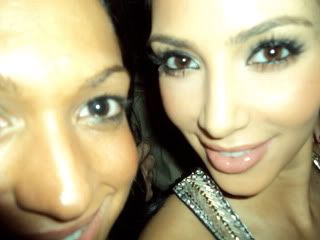 I can never take the pic right when I'm holding the camera, hence why you only see half of my face.
Ok magazine invited BEAUTYLOGICBLOG to a fab party last night at the meatpacking district in Manhattan. It was so much fun, with great drinks and a fab crowd. Anyway, the party was introducing Kim Kardashian as their newest contributing beauty editor. When I saw her, I was stunned. The woman is flawless. She was so incredibly gracious and sweet and oh so flawless (i said that already, sorry)
I asked her what exactly was the beauty product that she could never be without. She said Smashbox's BRONZE LIGHT MATTE BRONZER has to always be with her.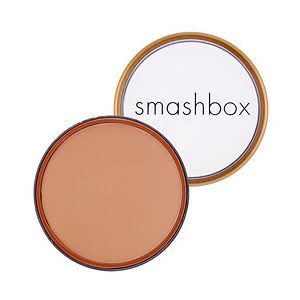 I've never tried it before, but I've tried many other products by Smashbox, and do love them. I'm actually rocking their newest "Crowned" gloss as we speak. Such a gorgeous nude gloss . I'm running to Sephora today to grab that bronzer.
Have you tried Smashbox's Matte bronzer?
Don't forget to enter my Lancome Giveaway. It ends Thursday Morning. If you need more details just click
HERE
HUGS,
DE