You guys know how much I love to paint my nails. The problem with painting my nails is because I'm always typing, usually my colors chip within a few days. However, with Zoya's new Truth Polish, it took 4 days for one color to even begin chipping. The Zoya truth collection is a gorgeous array of six luscious shades, perfect for the falll months.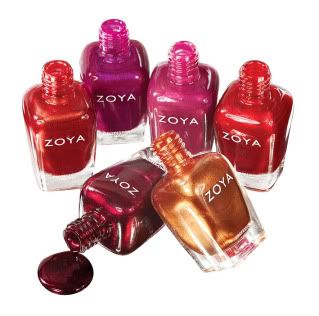 Here are some swatches.
The first color is Anaka, a stunnng fuschia with sparkles. Now check this out. This is Anaka after six days. Do you see how little it has chipped. I'm amazed!
The second shade is Isla (which in Spanish means island). A sexy luxurious red.
The Third Shade is called Salma, It's a tricky shade of red/orange. I say tricky because it looks a light red in the bottle but once applied, I feel it has more of an lustrous orange to it. It's beautiful.
The fourth shade is Drew. It's a gorgeous shade of mauve. I love the classiness of this. Perfect for work.
The Fifth Shade is Penny. It's a beautiful gold, but for some reason looks orange on my camera.
The last shade is Kalmia. It's a beautiful golden pink. I love love love it.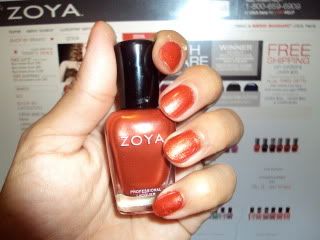 What shades do you love in this collection?
Also, have you entered my lancome giveaway. You can win one of
Arlenis Sosa's products.
Hugs,
DE