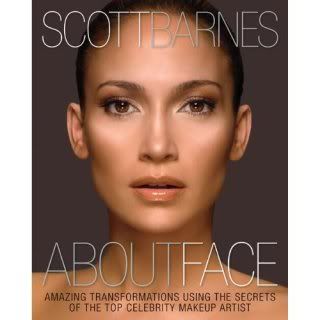 About twelve years ago, I remember watching a movie with Wesley snipes, Woody Harrelson, and Jennifer Lopez. I had never seen JLO before, but I remember thinking "Finally someone that resembles me." This Latina Goddess has taken over the world since then, and now she is truly a household name. The person that is responsible for making her look her best at all times is her longtime makeup artist Scott Barnes.
Pic i took of Scott
We chit chatted with Scott on our site before and yesterday I watched him work his makeup magic on a young woman and I could clearly see why he's been Jlo's makeup artist for over 10 years. The man is a genius. The woman ended up looking so beautiful, that I couldn't stop staring at her. We can all learn some of Scott's secrets with his new book
About Face
. It comes out January 10, but we can pre-order now on amazon.com
here
Also I got the chance to try Scott's Body Bling Platinum edition. First of all this left my skin so super shimmery, and golden, I couldn't stop staring at myself for a few minutes. I felt like my skin had morphed into a layer of gold. The scent of this is very pleasant and very light, and it won't rub off on clothes. I absolutely loved it.
Here's my leg after use.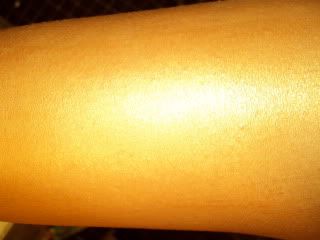 Hugs,
DE
PS, Scott now has a youtube channel where he's teaching us all his beauty secrets.
Scott Barnes TV
Stay tuned next week for our interview with Vivica Fox about her beauty regime, and some great mineral foundation I just got a hold of and of course Hair. Maybe we'll do a new video too.