Welcome to our comprehensive LipSense guide. This guide goes over everything you need to know before and after making a LipSense purchase.
There has been a lot of talk about LipSense liquid lip color and how amazing it is to use. Even though the lip color comes in a variety of shades and textures, they can be mixed together so you can create your own custom color. But if anything, the promise of a lip color that will stay on your lips from 4 to 18 hours is truly interesting. The big question now is whether it lives up to its promise or it's just all hype.
How to Get Started Using LipSense
As a newbie, it is recommended that you start off by buying three products. You can get a LipSense Starter Kit, which includes a lip color, gloss, and remover when you start shopping for your LipSense lip products. When you start applying the lipstick, you'll need to use all these together to make sure you get the most out of LipSense's effects.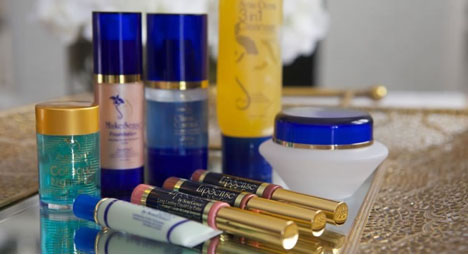 The first thing to do is to apply three layers of color before finishing with a layer of gloss.
Recommended LipSense Colors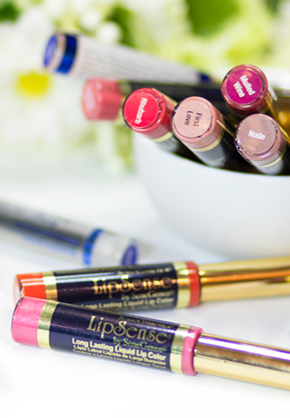 Since LipSense can get pricey, it's recommended that you pick out the colors that you are interested in. The beauty of LipSense is that when you layer on the colors you have, they can produce a unique color on its own. You no longer need to keep buying more colors even if you have the LipSense Apple Cider, Pink Champagne, or the Summer Sunset.
It's important to note that LipSense's products come with a guarantee. If you're not satisfied even with a color you chose, you can return the product and get a refund on your purchase. This way, you're not stuck hating a product you purchased that does not look good on you.
Perhaps the only downfall about LipSense is that it is expensive. The Starter Kit will cost you $55, which includes a color, gloss, and a remover. But if you're interested in a product that will last you the whole day, it's definitely one investment you'll end up loving.
What To Know Before You Buy
LipSense is one of the most famous lipstick brands on the market nowadays. Even though it has an expensive price tag, it is a bestseller among beauty enthusiasts. Because of how demand it is, there are many who are looking for where they can buy LipSense. While there are physical stores that sell the lip brand, there are online sellers who also offer their own supply of LipSense lip products for people to purchase.
If you are considering buying from an online seller, there are some things you have to know:
How To Make Sure Your LipSense Product Is Real
One of the biggest concerns about buying a product online is its authenticity. There are so many people who are currently selling fakes or replicas of products online. If you are not careful, you might get enticed to buy one since it is advertised cheaper than usual.
To avoid buying a fake, the best thing you can do is to make sure that the seller is legit is to avoid those who are selling as "Liquidators". These individuals will usually purchase beauty products from anyone just because they are cheap. If you have encountered a liquidator, you will usually be invited to buy from their club. Their goal is to sell opened items, testers, and even products that have outlived their shelf lives. As a result, you are getting a product that is not only of low quality, it could potentially be very dangerous to you.
Look For a Sealed And Unopened Item
Before you decide to buy a certain product, you have to make sure that it is sealed, unopened, and definitely unused. You should also avoid buying products that are used for testers since it could be potentially dangerous for you. These are usually products that have been opened and are available as a smaller version of the real thing.
You have to remember to keep your health on top when you're buying LipSense products. Liquidators do not really care about you or your health. They are only after gaining more money when they sell a product. And for this, you have to be very careful when dealing with people of the same nature.
If you want to be sure, you have to look for a legitimate dealer or a physical store where you can buy the products. This is the only way you can get a guarantee that you are buying the real products.