Aprés Gel-X is the newest nail extension system on the market. This gel is a very special nail varnish-like mixture that can be applied to both natural nails and nail extensions.
How It's Done
The prep for this type is the usual. Your hands should be sanitized and your cuticles treated. Just keep in mind that the gel nail extensions require the natural nail to be buffed much less than acrylic nails.
The nail technician places your hand under a UV light machine between each layer in order to "cure" each Gel-X nail. They can also apply a topcoat of activating varnish that will harden the gel nail extension when dipped in cold water
The finished result is hard but still flexible with a natural looking finish. Whilst Gel-X can be applied on top of an artificial extension, it is an especially great choice for people with very short, weak or bitten nails because it allows the nail to strengthen and grow beneath the Gel-X nail.
Gel nails have the potential to last a month since they are designed to be chip and crack-proof.
Benefits of Gel-X Nail Extentions
– It does not cause harm to the natural nail and can be used to strengthen, protect and promote growth in the natural nail.
– It is odorless unlike some type of acrylic nail.
– It is more flexible and resistant to pressure.
– It is considered to be a safer and more echo-friendly option.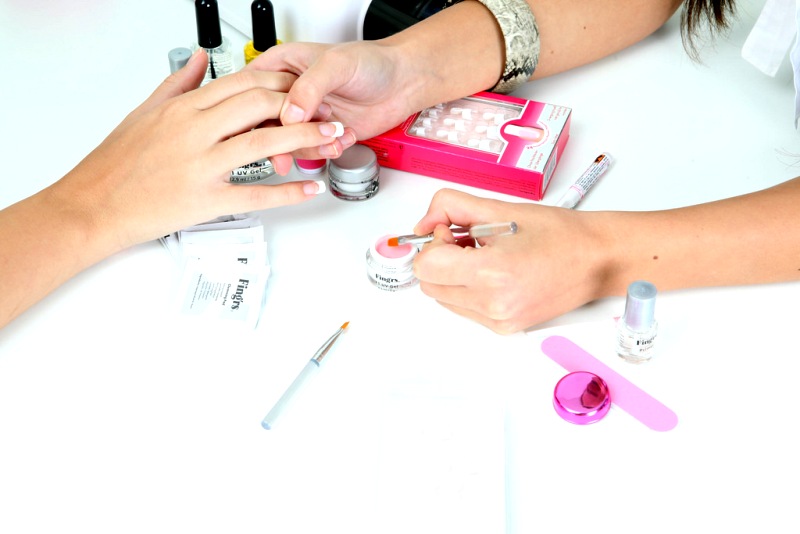 Gel-X Removal
Unlike Acrylic nails, it was considered that you should only go to a nail technician to have your Gel-X nail extensions removed. The removal method depends on the brand of Gel nail extensions used by the nail technician. Usually, gel nail extensions cannot be removed by soaking your nails in acetone. If you're not completely sure of the right method, it is better if you go to a professional, preferably the technician who applied the Gel-X extensions. But if you go for a more practical option, there's Aprés Gel-X.
Gel-X are specially formulated gels designed to work to ensure adhesion to natural nail for 3 weeks. You can follow the steps and achieve beautiful, strong Gel extensions. This is a fast and simple system. The soft-gel formula of Gel-X Tips and Extend Gel can help to make the removal something very easy. Just soak or wrap in acetone for 15 minutes and it will remove just like gel polish.
This brand is among the best since it is very fast and easy to apply, it has no odor and produces no dust, it doesn't do any harm to the natural nail. And if you master the technique, you can have 10 finger extensions in just 10 minutes.
The Aprés Gel X Extension Set comes with everything you need to be part of the revolutionary new Gel-X extension method. This includes:
15ml Aprés pH Bonder.
15ml Aprés Non-Acidic Gel Primer.
15ml Aprés Soak-Off Extend Gel.
15ml Aprés Non-Wipe Top Gelcoat.
9W LED Flashlight (Requires 3x Triple AAA batteries. Batteries not included).
#8 Edge-Off Flat Artisté Gel Brush.
Aprés 100/180 grit Emery Board.
500pcs Gel-X Tips (10 different sizes)
This is a really healthier option. It comes with a kit that has a variety of gel tips in different sizes and widths, so you can select which nail tip best suits your nails. They tend to come in different shapes (square, round, or stiletto), but you can cut and shape them however you desire.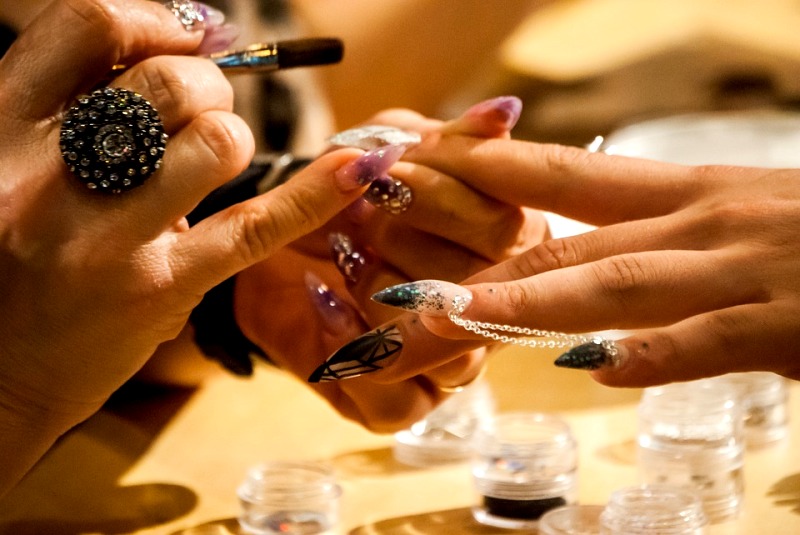 How to Apply Aprés Gel-X
You use a thin layer of a thick, clear gel to apply the gel extension to your own nail. Then, place your nail, with the nail extension on top, underneath the LED light. The gel will work as a bonder, curing underneath the LED light, so that the extension and your nail become one. The clear gel product is intended to fill in any of the gaps, making the nail extension even stronger, just like an acrylic.
The Aprés Gel-X can last up to three weeks. When you're ready to remove your extensions, all you have to do is use foil and acetone to soak them off until they're ready to peel, like you would with gel polish removal.