The quest for the best flat iron in the market has been going on for a long time. While there are a lot who claims to provide the best without frying the hair, there are still some who stands out because of its output. CHI flat iron range is one of them.
These flat irons are top favorites worldwide because of its precision. It is designed to provide a smooth and silky hair without the risk of drying your hair out or causing hot spot damages. Stylists love its tourmaline ceramic plates that style the hair without causing excessive heat build up. It also uses infrared technology to evenly distribute the heat to the hair, without causing static.
They have a wide variety of products guaranteed to style your hair and take care of it. It is the go-to brand of stylists but it is also a brand popular for ladies who are into styling their hair at home because it is easier to use.
Planning to invest on CHI flat irons? Here are our top 3 suggestions. Read on.
Loved by many, this type provides a salon-grade quality hair and it is very easy to use even for different hair types. Women all over the world would vouch by this type because it works well with just about any hair. It is handy and very easy to use as well even if you want is straight, curly, or wavy.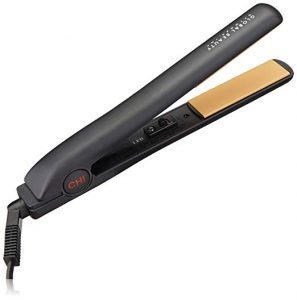 The titanium plate heats up to 425°F but you can adjust it depending on your preference. Again, this has auto shut off and has about 40-second heat up time. It is very durable and can lasts a long time. Stylists love it because it allows easy gliding and styling.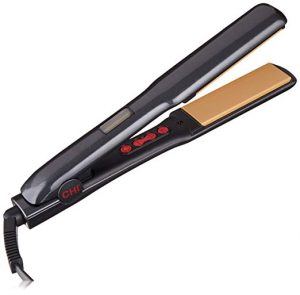 This type comes in handy in various color and its lightness is a heaven for even non professionals. It is very easy to use while at home. This comes with an adjustable temperature dial and a LED indication light plus, it has an auto shut off so you won't have to worry even if you are in a hurry. The CHI Air Expert has a 30-second heat up time.