Eye makeup lovers know how hard it is to find the best eyeliner for your waterline. Many eyeliners flatter to deceive. You carefully apply them in the morning and feel fantastic about your look. Then two hours later, the liner is either smudged or completely gone.
This situation is familiar, but it doesn't have to be a regular occurrence. It's all about finding the right texture and pigmentation. The eyeliner should be creamy enough to apply easily but not so creamy that it moves after it dries or sets. The color payoff also needs to be strong to stand up to the moisture of your waterline.
Even after you find the best eyeliner for your waterline, you will want to prep and set it with translucent powder to keep it in place. Your eye look will definitely not be going anywhere then.
Here are some suggestions to guide you in the search for the best eyeliner for your waterline.
Catrice Liquid Metal Gel Eye Pencil
This is a very affordable drugstore eyeliner which is still high in quality. It is soft and has a gel-like texture, so it goes on smoothly and won't damage the sensitive waterline. Catrice Liquid Metal Gel Eye Pencil comes in six metallic colors which have a little sparkle. It will easily take you from day to night.
Milani Stay Put Waterproof Eyeliner Pencil
This is another affordable option which blends easily for a no-fuss kind of look. The pencil is soft, creamy and highly pigmented. It smudges easily then lasts a long time once set. What more could you ask for when outlining your waterline?
Make Up For Ever Aqua Eyes Waterproof Eyeliner Pencil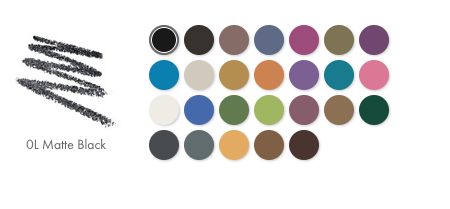 This liner pencil comes in a whopping 26 shades, all of which are highly pigmented. The formula sticks to the eyelids and doesn't fade or bleed once dry. It glides onto the skin gently and doesn't irritate the eye.  This liner can withstand pretty much any conditions.
Kat Von D Basket Case Anti-Precision Eyeliner
This is a pretty special eyeliner and it's ideal for bold, rocker-type smoky eye looks. After all, it was a collaboration between Kat Von D and Green Day guitarist Billie Joe Armstrong. It is a highly pigmented formula so you won't have to go back and forth around the perimeter of your eye. One swipe will do the trick. The Kat Von D Basket Case Anti-Precision Eyeliner will stay in place until you're ready to take it off.
Jillian Dempsey Khôl Eyeliner
Jillian Dempsey's Khôl Eyeliner is waterproof and available in four colors. It comes with its own smudging tool to ensure you get the job done right.  The formula is great for sensitive eyes and includes organic jojoba oil and shea butter. These ingredients help the eyeliner to glide on smoothly.
Estee Lauder Double Wear Stay-in-Place Eye Pencil
This creamy eyeliner pencil lines and defines the waterline with an effect that lasts for up to 12 hours.  The lightweight formulation sets in seconds but looks fresh all day. It won't feather or bleed halfway through the day or night. One end of the tool features a smudger.
Burberry Eye Definer Eye Shaping Pencil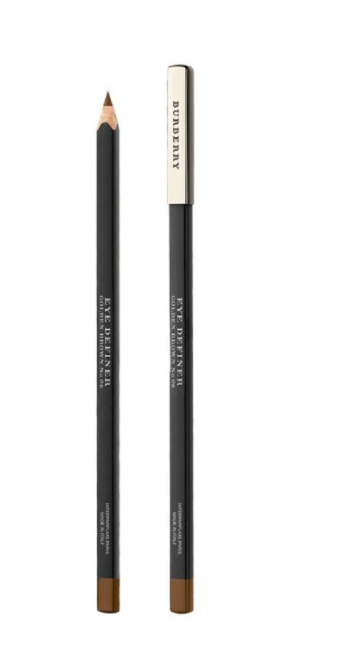 Your eyes will love this formula. It contains emollient oils, natural waxes and highly concentrated pigments which are gentle on the eyes.  The Burberry Eye Definer Eye Shaping Pencil is water-resistant and long-wearing and applies easily to the waterline. Silicone waxes help it to stand up to heat and humidity, making it perfect for warm climates.
This list should definitely help you to find the best eyeliner for accentuating your waterline. Whether you want a vibrant color or the blackest black, these products will help you create and keep the look you want. Which eyeliner are you going to try first?