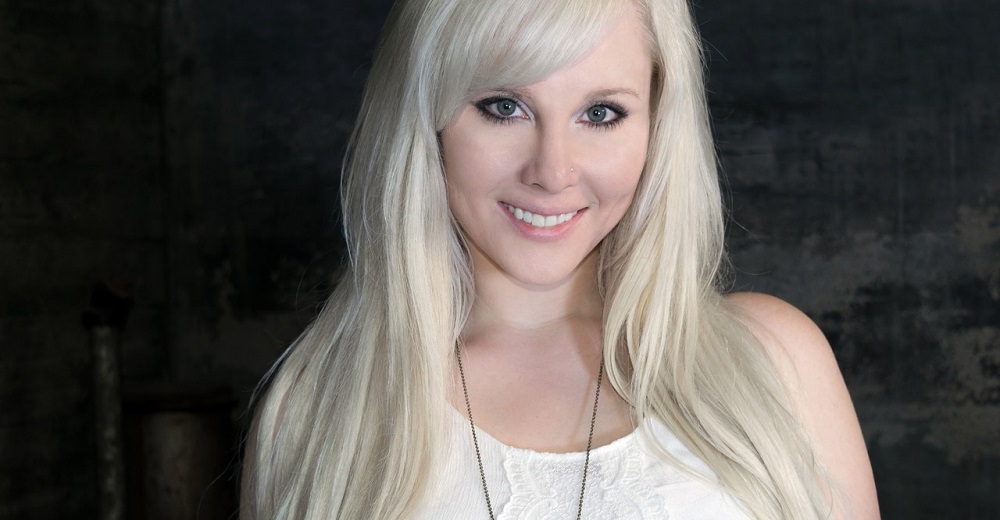 Hair bleaching has been done for so many years now. Before the advent of modern hair coloring products, women used hydrogen peroxide as their primary source of bleaching agent. However, this chemical mixture always produces the dreaded ugly yellow tones. As years went by, hair coloring products have significantly improved. Hair bleaching in the salon is the best option for those who are not born blonde. However, the cost of this hair treatment in the salon is very high.
You can still opt to do it yourself, given that you have a great hair bleaching product. If you are searching for the best hair bleach in the market, we have listed seven amazing products that can help you achieve that blonde you want:
If you are serious in bleaching your hair, there is no other product in the market that can make it possible except Well Blondor Multi Blonde. This product provides the most vibrant and intense results. This hair bleach is made from the highest quality ingredients that produce only perfect results. The smell is not very offensive on the nose and doesn't hurt the scalp.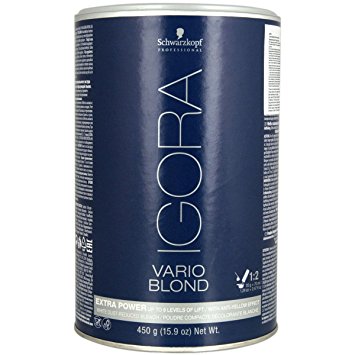 Bleaching your hair blonde can be the easiest thing that you can do in your hair, especially if you have Schawarzkopf's Igora Vario at your disposal. Unlike other hair bleaching products that turns hair yellow or brass after some time, this one has anti-yellow-effect formula that prevents it from happening. You won't have to spend another dollar correcting it by purchasing toners or purple shampoos anymore. Plus, this hair bleaching product won't damage your hair after use.
If you want platinum color in your hair, L'Oreal Platinum Ammonia Free is the best hair bleach for you. This product works perfectly on normal, fine, and colored hair types. Moreover, this hair bleach is enriched with white beeswax which softens the strands and nutri-cerides that gives not only perfect blonde, but also protection on the feel of your hair. With this hair bleach, you won't need to visit a hairdresser anymore.
Most hair bleaching products don't have special tools which could help you achieve your coloring goals. This means that you need to purchase them separately. The fast action and powerful lift Manic Panic, however, comes with a complete bleaching kit: tint brush, mixing tub, gloves, plastic cap, and instruction sheet. You can have your dream blonde without straining your wallet too much in the process.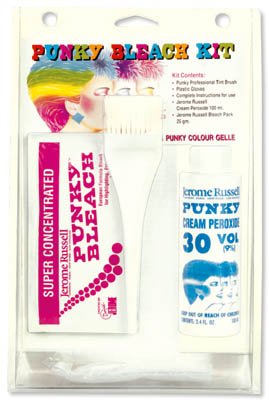 If you are into punk hairstyle, Jerome Russel Punky Bleach Kit is the perfect bleaching product for you. This product provides a long-lasting and fade-resistant color to your hair. Also, this hair bleach comes with tint brush and glove to help you style your hair the way you want to.
If you are always on the go and you want to have a new hairstyle, GiGi Gentle Hair Bleaching Cream will provide it for you. This easy-to-use product effectively lightens hair in minutes. It has been proven to be safe and gentle on the skin, as it uses mineral oils and ingredients that prevent scalp from flaking and drying. Plus, it has plastic tray, cream activator, plastic spatula, and instruction manual that would help you color your hair easily.
This ammonia-free product is formulated with natural silk to provide best conditioning. Moreover, this hair bleach reconstructs the hair while lightening it. Considered as one of the most comfortable bleaches in the market today, Chi Blondest Blonde can lift up to eight levels. Finally, this product comes in powder or cream form in order to give you more control and styling options.
Bleaching your own hair will no longer be challenging as these products will help you get that blonde that you always dream of. However, always make sure that you do an allergy test before bleaching your hair. Just dab a bit of the product at the back of your hands or behind your ears. Check after a few minutes if there is redness or itching. Wash quickly if there is – it means you may be allergic to the product. With this simple way, you can determine your possible reaction to the product.