Relaxing one's hair may be an exciting process, but it can also be quite dangerous if the wrong product is used. To achieve the desired result, certain chemicals are bound to be used, but they should not be used excessively. This could result in a dry and damaged scalp. Your hair might be straight, but your scalp will not thank you for it. For this reason, one should only stick to products that are tried and tested. Growing one's hair is not a short process so as little damage as possible should be done in the relaxing process.
H.Y Vitamins – Moroccan Argan Leave-in conditioner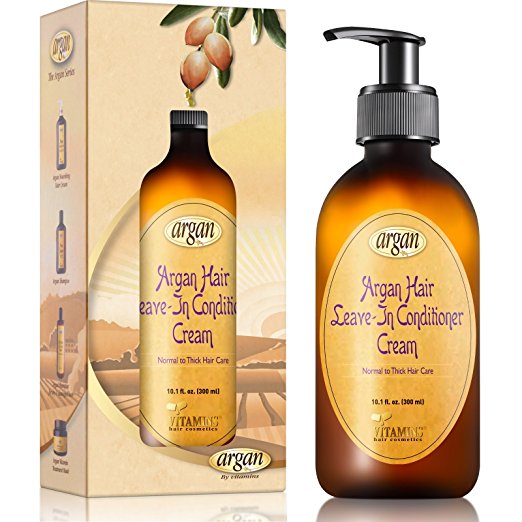 This product manufactured by H.Y Vitamins is possibly one of the most natural creams of its type on the market.
The list of harmful ingredients that it does not include is endless. Some of these being parabens, alcohol, salts, and sulfates. Not only will this cream not harm you, but no animals were harmed during its production either. The cream is made with only the best quality argan oil resulting in hair that is not only lacking in frizz but nourished too. It can be used on absolutely any hair type, and it should be used daily to achieve the best results. Once the product is applied, your hair will be smoother, softer, shiner and it will be stronger than it was before. The essential oils that are included in the cream work tirelessly to protect your hair from further damage, making it feel wonderfully fuller for longer.
The company has been in existence since the 40's making it a brand name that you can not only trust but also rely on.
Avlon – Sensitive Scalp Conditioning Relaxer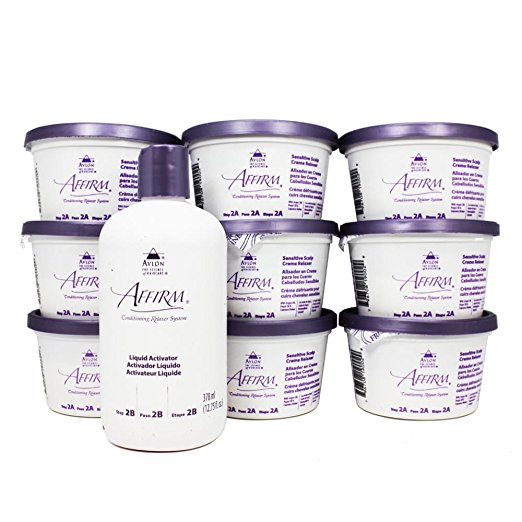 When it comes to the topic of relaxing hair, Avlon is bound to come up at some point. They have made a name for themselves in the field which speaks volumes about their product.
This particular relaxer is specifically suited for those that have a sensitive scalp. For the sake of caution, they do recommend that a scalp protector is used, but it is safe to say that you probably will not be needing it. Their carefully designed formula aims to give you the smoothest hair after the completion of a 4-step process. This may sound unnecessarily complicated, but it is well worth it. After carefully following the instructions you should be left with hair that is soft and sleek. There is also some longevity that accompanies this new hairstyle, meaning that you will not have to repeat the process for some time.
For those that are concerned about sodium hydroxide and its damaging effects, you need not worry one bit as Avalon have made sure that this chemical is not included in this product.
Mizani – Butter Blend Sensitive Scalp Relaxer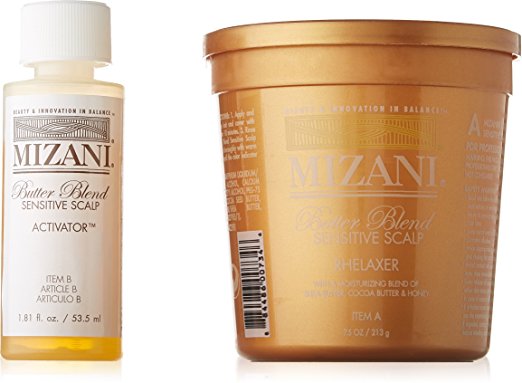 People with sensitive scalps generally have horrible memories of burning scalps from relaxers. These same memories may be harsh enough that some have steered clear of relaxing altogether. Mizani have developed a product that will sort this problem out once and for all.
Many relaxers claim to have sensitive formulas, but not all of them live up to their name. This Butter blend does not form part of this category and is able to tackle even the toughest of hair on the most sensitive scalp. The difference does not lie in the procedure but rather in the product itself. The manufacturers have worked tirelessly to ensure that after relaxing, there will be minimum breakage along with an unharmed scalp and straight hair. If you are not looking to straighten your hair fully, then simply leave the product on for a shorter period of time. The general guidelines offered are for dead straight hair, and they should be observed if that is the effect you are looking to achieve.
A strand test should be done prior to application, but this should prove to be overly cautious advice.
There is no need to fear relaxing your hair anymore. The days of scabbed scalps will be far behind you if you switch to a product such as the ones listed. They each work to relax your hair using their own formula, leaving behind hair that is manageable and resilient.