There are certain instances where a full head of hair is not needed, and it is also not needed permanently. When this is the case, people turn to the wonder that are hair toppers. These offer an alternative to full hair extensions and braids. As they work in conjunction with your natural hair, only the best product will do less you start looking like a patchwork quilt. Human hair is generally desirable with such products as they tend to look more natural than synthetic brands. The following products from Amazon perfectly fit such a description and will e a welcome to almost any occasion.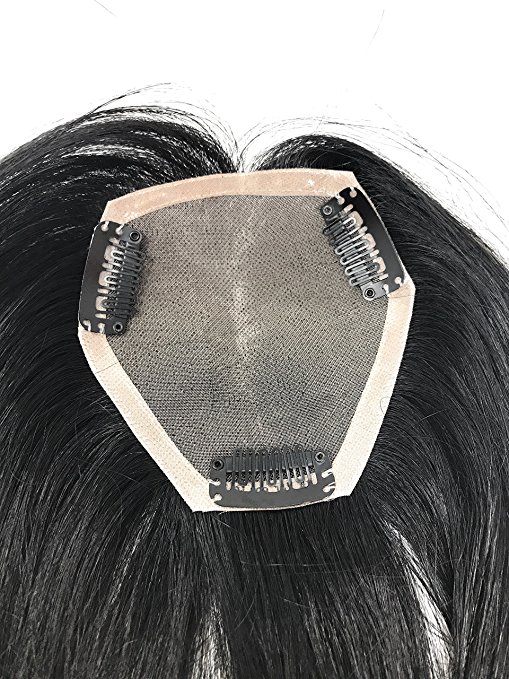 At Mazali, they offer hair pieces of almost any length and in a large variety of colors. They could very well be your one-stop shop when it comes to hair pieces.
First things first, each hair piece is made exclusively of human hair. There are no added synthetic materials here. The clips that hold the hair in place are handsewn, ensuring that they will neither irritate nor hurt your scalp.  The knots are bleached so a more natural look will be achieved if these are secured underneath your natural hair. As a standard, the hair is straight and is available in lengths ranging from 10 inches to 18 inches. When it comes to color, there are one tone options as well as highlighted hair pieces which look completely natural. The hair can be styled along with your natural hair as it is not made of plastic or any other synthetic material.
The variety of hair pieces on offer here allow you to either plump up your existing hair or even take on a new look entirely, the choice is left up to you.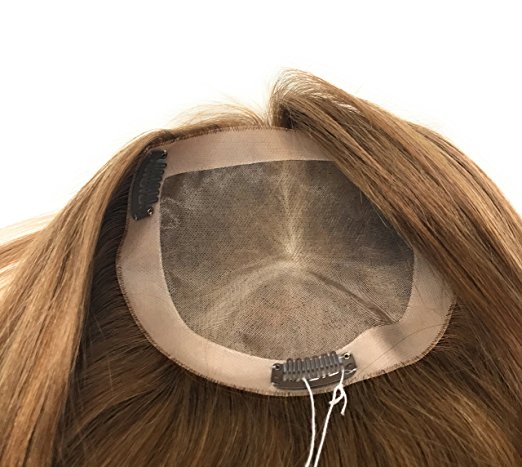 Here is another product from Mazali. But, the target market is quite specific. This hair piece is particularly for women who are suffering from hair loss at the top of their head.
Hair loss or thinning may not be as common among women as it is with men. But, there are occurrences and when this does happen then a Kippah topper could be very useful. As with the other products offered by Mazali, these hair toppers come in a variety of colors. They have options available for women that have hair of one shade and for those who have highlighted hair. There are pieces available in varying lengths including both 18 inch and 10-inch hair. Only human hair is used to make these products meaning that it can be styled in any way.
These pieces look best when they are covered by a portion of your natural hair. But, if this is not an option at the top of the head, then it is not all that concerning as the pieces can be parted to suit the rest of your hair.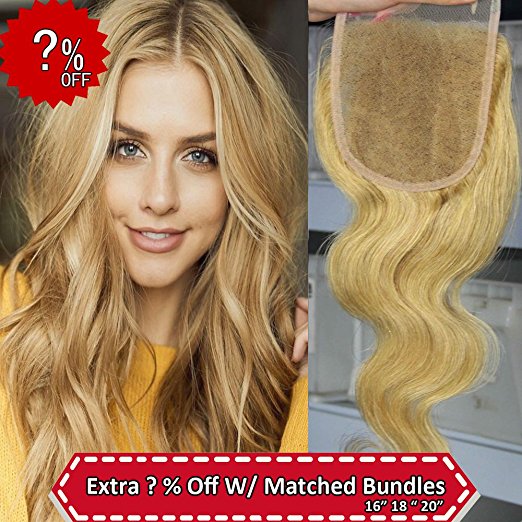 The product that is on offer by Orange Star has been tweaked in such a way that not even the keenest eye will be able to discern it from your natural hair.
This tweak is the addition of baby hair on their hair pieces. Unlike other products on the market, this hair piece will gently taper off in the front and not simply come to a complete stop. The hair piece comes in a delectable honey blond color, but this does not leave non-blondes optionless. The piece is completely made out of human hair which will allow for dying to a certain extent. Obviously, the hair should not be bombarded with chemicals, but some light coloring would work out quite nicely. Each piece weighs 75 grams and does not come with the added tangles or shedding. Orange Star is a trustworthy brand in the United States which should eliminate some of the anxiety that accompanies online shopping.
The knots holding the hair together are hand-tied and bleached which means that they should be placed under your natural hair for the most comfortable and natural looking result.
Hair pieces work best when they work in perfect conjunction with your natural hair. This process is made substantially easier if good quality and trusted products are used. These listed hair pieces are sure to do just that.