The eyelashes and the eyelids are the closest to the eyes and more often than not, these areas get irritated when applying eye make-up.
Most women with sensitive eyes complain of dryness and itchiness around the eye area when applying eyeliners. The eyelids are very thin at it get irritated most easily. For this reason, it is very important to know what products you are using and their ingredients. If you have sensitive eyes or if your eyeliner causes dryness, look for products that are hypoallergenic and use only natural ingredients.
Here is a suggested list of some of the best hypoallergenic eyeliners in the market that you can try. Read on.
Physicians Formula Eye Booster 2-in-1 Lash Boosting Eyeliner
A mascara and eyeliner in one, this product is guaranteed hypoallergenic, Fragrance free, paraben free, and safe for contact lens wearers. Most would vouch for its effectivity and effect and it truly delivers great lashes plus it glides smoothly on the lids. It is very affordable too. A go-to mascara for women have very sensitive eyes and they swear it works.

Almay Eye Liner with Built In Sharpener
Almay products are easy to find and are hypoallergenic. They are very easy to use too. This line has a built it sharpener and can stay long hours. It's water resistant and smudge proof, perfect for a long day. With Vitamin E as one of its main ingredients, you can be sure its ok for sensitive eyes.  This may be a drug store cosmetics but it does wonder to the skin.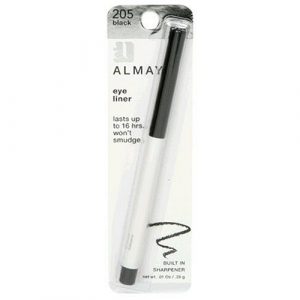 Marcelle Hypoallergenic and Fragrance-Free Waterproof Eyeliner
A great waterproof eyeliner, Marcelle has a creamy formula that is gentle on the eyes. It comes in matte finish and pearlized finish, both being smudge proof and well defined, perfect for a dramatic look.
If you have eye allergies, Marcelle Hypoallergenic is guaranteed safe so you won't have to weary about wearing it all day.

Burt's Bees Nourishing Eyeliner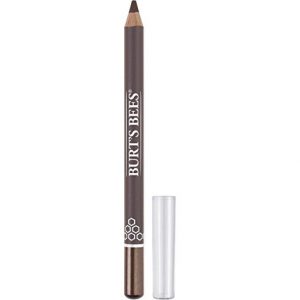 This eyeliner comes in three shades, all being 99.9% natural. Burt's Bee is known for offering products that is safe for the body and for the environment. Aside from their skin care products, their make-up line is equally awesome. Their eyeliner products are smudge-resistant and are made with nourishing jojoba, mango, and responsibly sourced Meadow foam Seed Oil. It is perfect for sensitive eyes, contact lens wearers and of course, it has no parabens, phthalates, SLS, petrolatum or synthetic fragrances. 100% cruelty free.
This eyeliner is very easy to apply. A must have on your beauty bag.
Au Naturale Organic Eyeliner Pencil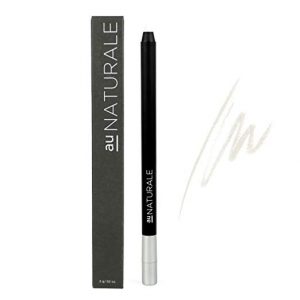 Another vegan free and cruelty free line, this eyeliner is high in pigment and gently formulated for easy application.  According to the brand, their mission is to have a "Clean Beauty Revolution" but their products are so awesome as well. It is 100% free from toxic and is guaranteed safe for skin and sensitive eyes. Comes in three shades that are perfect for natural look.