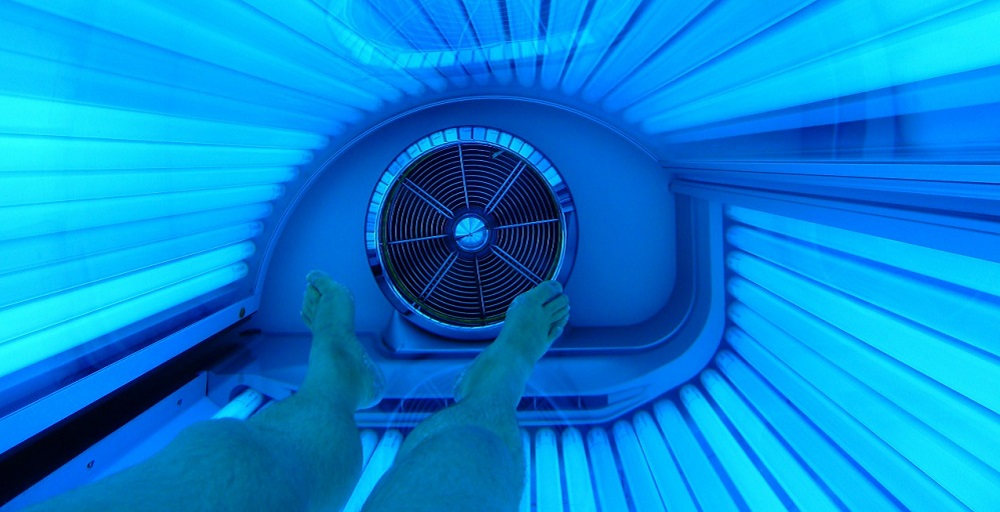 Have you tried getting tanned under the sun but only got angry, red marks on your skin instead of an actual tan? You are not alone. Exposing yourself too long under the sun can also be harmful. The quickest solution to getting rid of your ghostly white skin is by indoor tanning. If you're worried that artificial tanning will just give you that orange sickly look, it would be best to try indoor tanning products that have no bronzer. Here are our top choices for indoor tanning lotions without bronzer:
Ed Hardy Coconut Kisses Golden Tanning Lotion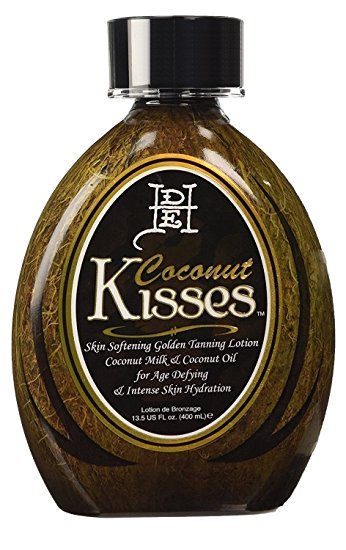 If you are looking for that dark golden glow, this is the tanning lotion for you. Ed Hardy Coconut Kisses uses coconut oil and coconut milk to nourish and hydrate your skin, mixed with MelanoBronze and Quad Tyrosine Blend that stimulates melanin formation. Because it stimulates melanin formation instead of just coloring your skin, you will achieve a naturally darker look. It also helps firm the skin up, reducing the appearance of cellulites. The coconut milk and oil gives this lotion a tropical fragrance. For best results, use it on your skin at least two hours before heading to the tanning bed.
Millennium Tanning Paint It Black
This product is popular not only for making your skin look darker, but also for making it silky smooth. Its silicone emulsion blend is responsible for this. It makes use of 50X Auto Darkening Technology, so it works even without the bronzer. Millenium Tanning Paint It Black also moisturizes and helps make the skin firmer. It has a Cotton Blossom smell that is a light fragrance and quickly fades away. If you want a deeper tan, you would have to use this lotion more frequently. This product is recommended to those who are just beginning their tanning journey.
Millenium Tanning Solid Black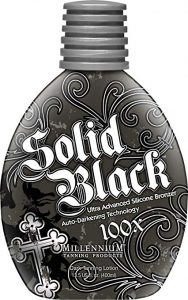 This is the best indoor tanning lotion without bronzer if you are a frequent tanner. As compared to the previously mentioned tanning lotion, Millenium Tanning Lotion Solid Black utilizes 100X Auto Darkening Technology. You can be assured that skin damage is prevented, with the help of ultra moisturizers blended with silicone that are added to make your skin soft and smooth even after using the tanning bed. Because it tans deeply, experts recommend applying this product a few hours before jumping on the tanning bed. If not properly dried, some wet lotion might settle on the creases in the skin (such as the crook of your arm) and would leave dark streaks.
Australian Gold Dark Tanning Accelerator
If you want to establish a beautiful base tan that would last long, Australian Gold Dark Tanning Accelerator is a great choice. It is one of the most recognized tanning accelerators that is used not only at home, but also at professional tanning salons. It is non-greasy and contains aloe vera, tea tree oil, olive oil and vitamin E that help nourish your skin even while exposed to the UV of a tanning bed. So even though this lotion accelerates melanin production, its ingredients also prevent your skin from getting dehydrated and damaged at the same time. You will see a dark glow in your skin in as little as one day.
Devoted Creations Blonde Obsession Lotion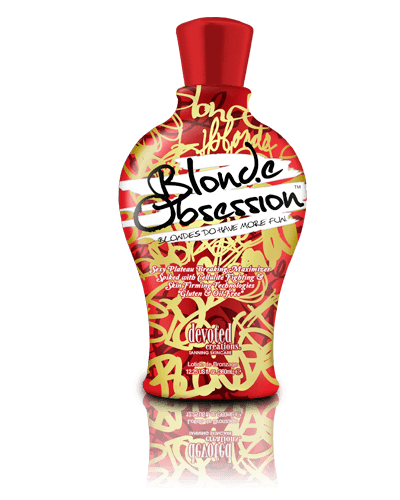 Want to get that beautiful tan while firming and lifting your skin at the same time? Then Devoted Creations Blonde Obsession Lotion is the one for you. This product's ideal lift, body fit and RevitaFit technology help improve the elasticity of the skin, effectively making it firmer and reduces sagging after using the tanning bed. Blond Obsession's tanning intensifiers induces your skin's production of melanin, giving you that deep, darker color that looks flawless and natural. It also contains Advanced Matrixyl Synthe 6, which is an anti-aging peptide that helps reduce the appearance of creases and wrinkles. The product gives off a sweet scent called the black lotus fragrance.
Showering and scrubbing your skin after tanning will have minimal effect on bronzer-less tanning lotions. However, make sure that you utilize tanning beds properly. Wait at least 48 hours before using the tanning bed again. Make sure to drink a lot of water and apply moisturizers and sunscreen to protect your skin from premature aging.