When it comes to makeup, you're often only as good as your tools. Brushes play a major role in applying, blending and setting your makeup so you need to have the best tools at hand. Of course, best doesn't always mean most expensive so you don't have to break the bank. Here are some of the best makeup brushes in 2018.
Stila #11 Concealer Brush
This brush can be used for two purposes. While it is an excellent concealer brush, it can also be used to apply cream eyeshadows. It has a long, flat shape which makes it great for applying color to the eyelid. It comes highly recommended by makeup artist Wendy Rowe, who has worked with Christy Turlington, Sienna Miller, and Victoria Beckham.
Crème Shop OMG Brush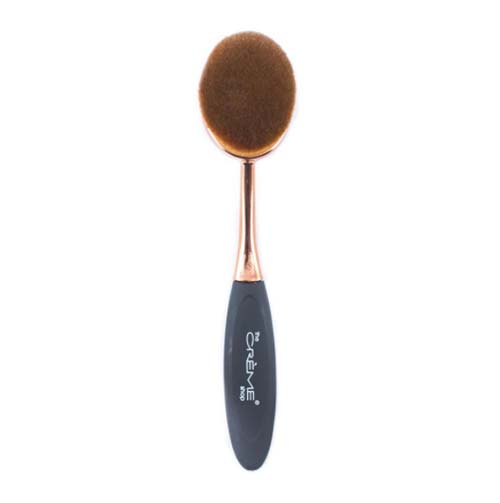 You may have been seeing some makeup brushes which look somewhat like a toothbrush. It turns out some of them are great for powder foundation. Makeup artist Susie Sobol said she got rid of all her other foundation brushes and now only uses The OMG Brush from the Crème Shop.  It provides flawless application and blending, feels great on the skin and can also be used for liquid or cream products.
YSL Y-Brush
If it's your liquid foundation you need help applying, grab this brush. You can apply the product directly to your skin with the brush or apply using your fingers then use this to blend. Either way, it will make it easy to have a smooth, streak-free application.
Real Techniques Setting Brush
After you've applied your foundation perfectly, you need to set it. Look no further than this Real Techniques brush. It's not large like many other powder brushes so you'll be able to reach smaller spots on your face if you prefer a more targeted approach. Think around the nose and under the eyes.
Maybe you don't just want one brush for a specific purpose and you need a set which includes multiple brushes. These are some that come highly recommended.
Sephora Collection Complexion: Uncomplicated Brush Set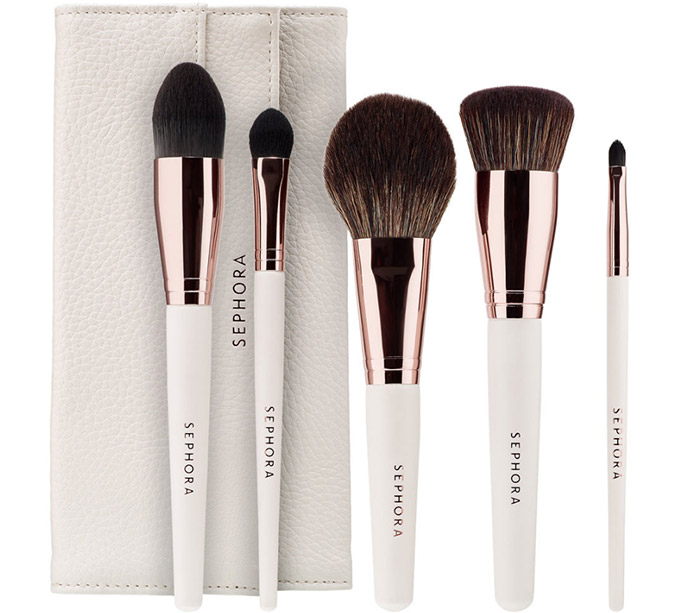 This set covers all the bases. It even includes a tutorial to help you achieve a flawless complexion. The Sephora set features a foundation brush, buffing brush, concealer brush and powder brush. They come in a luxe pebbled faux leather pouch which is perfect for travel.
Real Techniques Core Collection
This is a set of four brushes which form the base of any brush collection. It includes a contour brush which can be used with any powder-based product and a pointed brush for use in blending concealer or eyeshadow. A tiny concealer brush and dome-shaped blending brush are also included. If you're now building your brush collection or you only use minimal products this is a handy place to start.
 Spectrum 12-piece Marbleous Set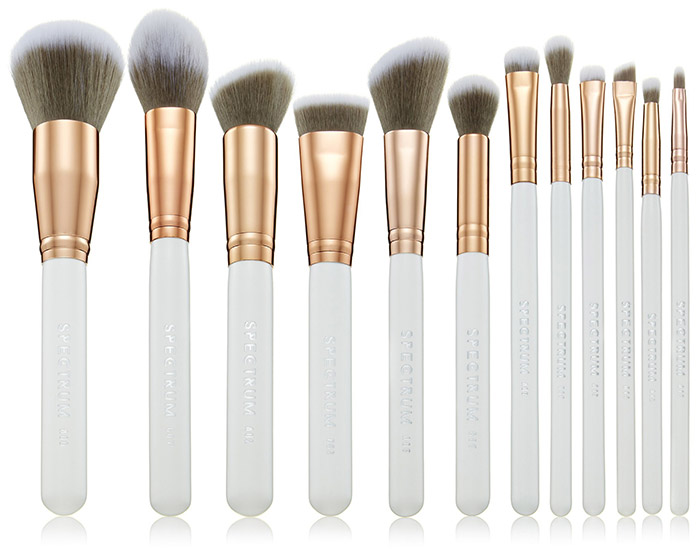 If you're a pro or you just really, really love makeup, this set may be ideal. These brushes are beautiful and functional. The set includes five face brushes and seven of Spectrum's best-selling eye, brow and lip brushes, all in a chic marble makeup bag. Expect blenders, definers, smudgers and precision application among the collection. The brushes have synthetic bristles and they're 100% vegan and cruelty-free.
Morphe 30-Piece Master Studio Brush Set
This set is clearly designed for professional makeup artists and it comes complete with a belt with 23 brush slots and four pockets.  Each brush has a polished chrome ferrule and matte black birch wood handle. The Morphe set includes lip and liner brushes, contour and creases brushes, foundation and blush brushes and many more.
So whether you simply need a new foundation brush or you want a professional set, these are some of the best makeup brushes for 2018.