What you put on your skin seeps into your bloodstream and can affect your organs. You, therefore, want to only use products that are safe. Many types of makeup contain harmful chemicals but there are also many natural products on the market. It can be hard to know which ones are truly worth the money. Here are seven products which you should consider in your search for the best natural foundations.
Afterglow Infused Mineral Foundation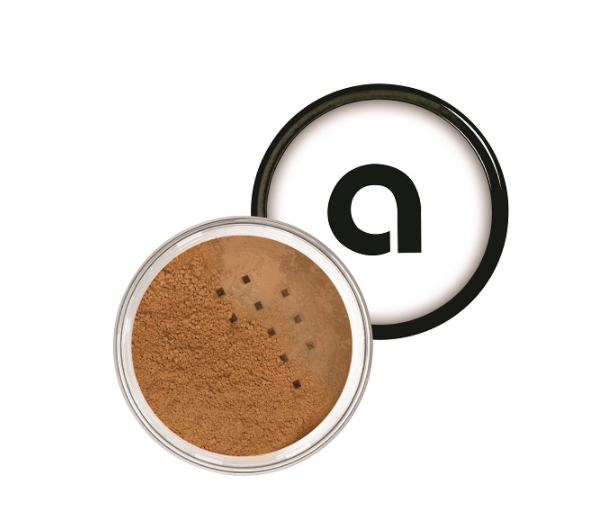 You can use this mineral powder formula on many types of skin. It contains certified organic botanicals and vitamins which help to nourish the skin.  This foundation also offers natural sunblock of SPF 20. Afterglow Infused Mineral Foundation can be used for sheer or medium to full coverage and has the perfect semi-matte finish. Afterglow cosmetics are paraben-free, bismuth oxychloride-free, SLS-free, gluten-free, soy-free, synthetic fragrance-free, synthetic dye-free. They also don't contain petrochemicals, nylon, phthalate, or triclosan.
W3ll People Narcissist Foundation Stick
This is a creamy alternative which practically melts into your skin. It gives you a healthy glow without adding weight and perfects the skin tone. Your selfies will look fabulous thanks to the satin-like soft focus finish which makes imperfections disappear. W3ll People Narcissist Foundation Stick contains premium natural and certified organic ingredients.
Dermablend Smooth Liquid Camo Foundation
This medium coverage foundation conceals skin concerns like rosacea, redness and hyperpigmentation. It achieves this without even making you look like you're wearing makeup. The manufacturers promise up to 16 hours of wear without smudging, fading or transferring. The formula is easily buildable and it minimizes lines and wrinkles. Dermablend Smooth Liquid Camo Foundation contains no parabens, phthalates, triclosan, and sodium lauryl sulfate. It is a vegan formula without any animal-derived ingredients or by-products.  The foundation is dermatologist-tested for safety, fragrance-free, allergy-tested, sensitive-skin tested, non-comedogenic and non-acnegenic.
Alima Pure Pressed Foundation with Rosehip Antioxidant Complex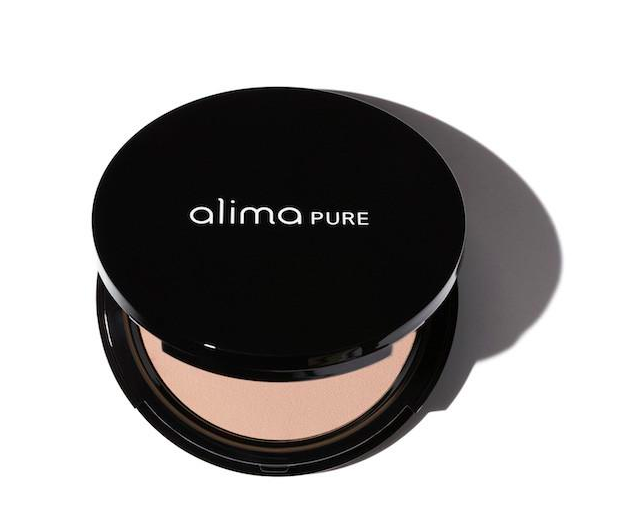 This is a lightweight pressed mineral powder with a matte finish. It contains silky rice and mica powders which provide smooth coverage that is buildable. The Rosehip Antioxidant Complex helps to soothe, protect, and freshen delicate skin. This foundation is vegan. free of gluten, silicone, parabens, sulfates, synthetic dyes, phthalates, Dimethicone, talc, bismuth oxychloride, and nanoparticles. It is not tested on animals.
RMS "Un" Cover-up
RMS Beauty face products let the natural radiance of your skin shine through. "Un" Cover-up  is lightweight and hydrating and minimizes the appearance of pores. You can use it as either a foundation or light concealer since it hides imperfections and redness. Your skin will not look covered up or dry. It will also help to heal your skin. RMS Beauty products were all created to work together so you should avoid using synthetic moisturizers or those with chemicals. This foundation contains certified organic coconut oil castor oil, beeswax, and cocoa butter.
Ilia True Skin Serum Foundation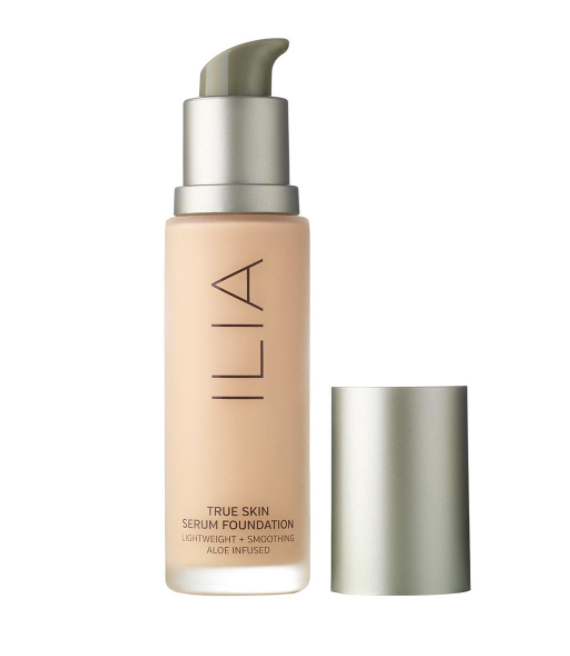 If you want to soothe irritation while also evening out your complexion, this is the right product for you.  Ilia True Skin Serum Foundation contains several ingredients which nourish the skin. It builds to medium coverage and looks quite silky when dry. Your skin will shine through and you will not look like you're wearing a mask.
This product contains botanicals like aloe leaf, rose hip, jojoba and marula oils which soothe irritation, tame redness, and plump wrinkles. It is vegan and contains 100 percent natural dyes. ILIA products include the purest products possible with certified organic bio-active botanicals.
GRESSA Minimalist Corrective Serum Foundation
This is one of the pricier options for natural foundations but it's a unique fluid-to-velvet formula that provides weightless coverage. It has an almost silicone-like texture because of the broccoli seed oil it contains. A few drops go a long way. Raw mineral pigments and GRESSA's proprietary blend of botanical extracts improve the radiance of your skin over time while giving you a flawless complexion immediately.
As you can see, natural foundation is now available in a range of shades and formulas. This makes it easier to enhance your beauty while staying away from toxic ingredients. The only thing left to do is shop around to see which product suits you best.