Whether you have a dozen different piecing's or are about to get your first one, you will probably be concerned with the upcoming pain that will accompany the piercing. It does not matter how many times you have done it, piercings are painful, and you probably are never going to get used to it. This can be exceptionally distressing if you are completely averse to pain.
Instead of playing chicken with your pain tolerance levels, why not give a piercing numbing cream a try? It turns out to be just what the doctor ordered when it comes time for your next trip to the piercing shop.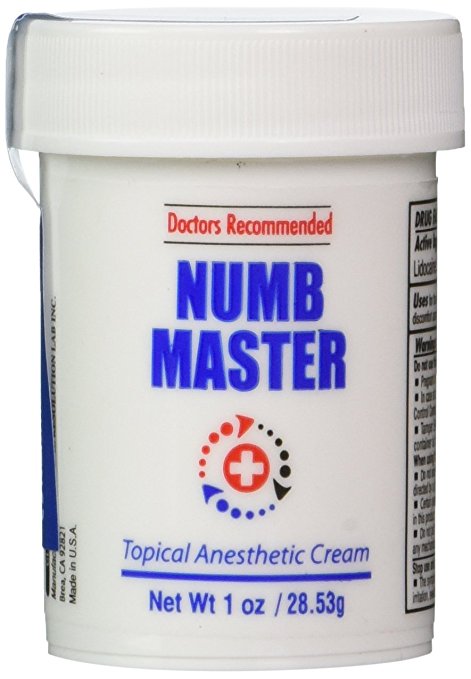 This cream produced by Clinical Resolution Laboratory could take the sting out of your next piercing, provided that it is used correctly.
This product cannot get rid one of pain once it has set in. Rather, it should be used prior to having your skin pierced for the best results. The numbing gel has a chemical formula which acts to prevent pain by simply numbing the desired area. This is done by the inclusion of Lidocaine, which is an incredibly powerful numbing agent. It is so strong that the entire 1-ounce bottle only contains 5% lidocaine. There is no need to worry about the needle slipping during the piercing, as the cream does not have an oil base. It is also not sticky and will not cake off later on in the day.
This is a water-based product and thus will absorb into the skin rather quickly. In order to achieve a completely pain-free piercing, apply the cream at least 25 minutes before the event.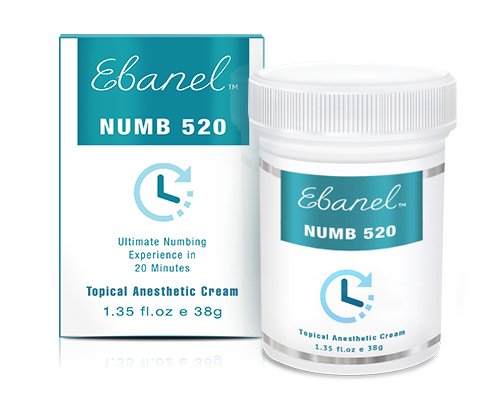 If you are about to head out and get a piercing then the chances are, you have a tattoo or will be getting one in the future. These two seem to come hand-in-hand and yet not all products accommodate for both. This cream by Ebanel Laboratories will thankfully let both procedures almost completely pain-free.
Each tub has a weight of 1.35 ounces and delivers 5% lidocaine with each application. As the name suggests, this has to be applied to one's skin and most certainly cannot be used for internal purposes. Once the cream has been applied, it will take about 25 minutes for you to feel the effects. These effects being an almost total numbing of the area. This is the ideal environment for one to get a tattoo or piercing. They will be able to experience the joy that accompanies a new bodily embellishment without the associated pain.
This numbing cream can be purchased over the counter making it easily accessible to any person of an appropriate age. Once you have tried it, you will be unable to get another piercing without it.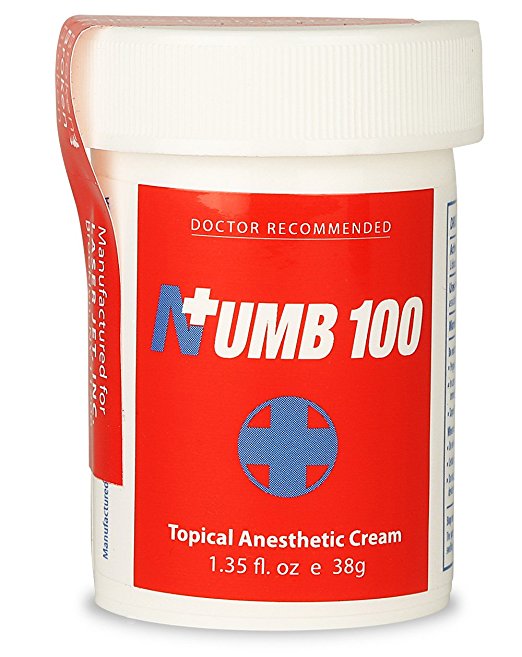 This cream offered by Numb 100 is not only a favorite among customers, but it is actually recommended by doctors. There is nothing like a doctor's stamp of approval to put your mind at ease when getting a piercing.
Before delving into any product description, it is important to note that this cream is in fact approved by the FDA in the US. This means that you need not worry about any adverse side-effects as it has been rigorously tested and scrutinized by experts in the field. The resultant product is one which aims to prevent pain by working on the pain receptors. These lie beneath the skin and can only be reached by a sufficiently absorbable product. This cream does exactly that. In no time at all, it works its way under the skin to deliver its numbing effects. Not only will the application area be sufficiently numb, but it will also stay this way for at least 90 minutes.
Once you have applied the cream, you will be primed for whatever body embellishment suits your fancy without worrying about pain or even itchiness.
Body art is a truly unique form of expression. While there are some people who do not mind the pain, they may even like it, with these creams it is completely unnecessary. Simply lather up and express away without panicking about the needles.