For the last few years, everyone has been singing the praises of coconut oil. People use it for cooking, skin and hair care and in natural deodorants. But did you know that you could use coconut oil for tanning?  Many coconut oil fans who want a bronzed glow have been rejecting commercial tanning oils in favor of unrefined or virgin coconut oil.
Not only is this miracle oil loaded with goodness but it excellent for the skin. It contains lauric acids and fatty acids which help hydrate the skin, leaving you with softer and well-moisturized skin. Here's what you need to know about using coconut oil for tanning.
COCONUT OIL CONTAINS NO HARMFUL CHEMICALS.
Many sunscreens and tanning oils contain harmful chemicals, parabens, and mineral oil. Even though they have high SPF content which protects the skin, the other ingredients can be irritating in the short or long term. In addition, many people with sensitive skin simply can't tolerate them. Genuine, organic coconut oil is unlikely to impact your skin negatively.
Coconut oil has a natural SPF of 8 and can be used in conjunction with a sun lotion when tanning. It's best to mix some coconut lotion along with a sunscreen to prevent any skin damage.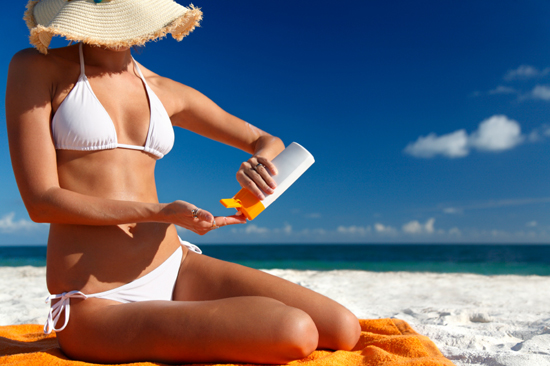 COCONUT OIL NOURISHES YOUR SKIN WHILE YOU TAN.
Whether you choose poolside, seaside or the backyard for sunbath, coconut oil will help to retain the moisture in your skin. Its natural fatty acids continue to work even hours after initial application. You won't have to worry about your skin getting dry while you get your tan. Remember to apply the oil while your skin is still damp from your shower or bath. Coconut oil can't retain moisture that's not already there.
COCONUT OIL REFLECTS THE SUN'S RAYS OFF YOUR SKIN.
It's always important to protect the skin from the harsh UV rays of the sun, even when tanning. A huge benefit of using coconut oil is that it has the ability to form a form a protective layer over the skin when applied.
Whether you apply it on its own or mix it with other oils or liquids, it will form an extra layer to keep the skin safe. However, it should be noted that coconut oil is not a replacement for high an SPF sunscreen. It merely reflects the rays of the skin and the skin will still need to be shielded from direct sunlight.
COCONUT OIL OFFERS PROTECTION FROM INFECTIONS AND SOOTHES IRRITATION.
This is an added benefit while you're trying to get all glowed up. Pools and beaches can be hotbeds for bacteria. Coconut oil has gentle antimicrobial and anti-fungal qualities which can help protect your skin from germs in the environment. If your skin is a little inflamed, this seemingly magical oil can also help.
COCONUT OIL LETS YOU GET YOUR VITAMIN D.
Exposure to sunlight helps your body to get its vitamin D requirements. Many sunscreens block your absorption of Vitamin D while blocking UV rays. Coconut oil doesn't do this.
Vitamin D is an important vitamin that the body needs to soak up. It helps support many aspects of the body which includes: the bones, immune system, cardiovascular health and even the brain. This vitamin cannot be produced by the body and therefore needs to be taken either by diet or by sun exposure.
COCONUT OIL LASTS LONGER THAN MANY SUNSCREENS AND TANNING LOTIONS.
Organic coconut oil has no expiration date once it's properly stored. This will essentially save you a few bucks in the long run, making it extremely cost effective. Also, because it literally can last a lifetime you can safely use it for as long as you like, unlike some commercial products.
Storage suggestions- Store in a cool dark place, away from direct sunlight.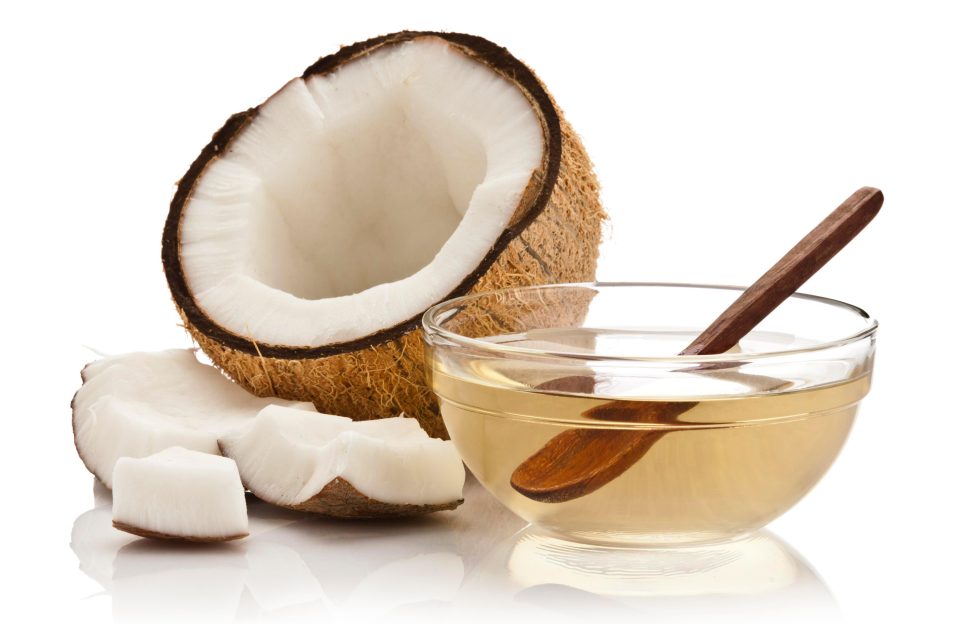 WHAT TO DO BEFORE TANNING
Before tanning in the sun it's a great idea to give the skin some extra attention. A great way to do so is to lather the skin in coconut oil before jumping in the shower. This will lock in some extra moisture and allow the skin to absorb all the natural oils.
Next, grab a loofah and gently glide over the skin in circular motions. This is an excellent way to exfoliate the skin and get rid of any dead skin cells. Not only will this promote softer skin, but it will leave you with naturally glowing skin.
Exfoliating is an important step that should be taken before tanning. Reason being is that it will allow the skin to evenly tan when exposed to the sun. Once this process is done, rinse off with lukewarm water and prepare the skin for tanning.
HOW TO USE COCONUT OIL FOR TANNING
So now that you know the benefits, you may be wondering just how you should go about using coconut oil. Some people simply slather a small amount of the oil all over the body and massage it in. Others use it as a carrier oil and add other oils like olive oil (SPF 8), avocado oil (SPF 15), raspberry seed oil (SPF 25) and carrot seed oil (SPF 35).  Some people also add fragrant essential oils for a true tropical experience.
You can also add carrot juice to speed up the tanning process or iodine tincture to help block radiation. Bronze Mica powder can also be added to any tanning oil for some extra color.
*Remember to reapply after swimming to get optimal results. Also, add in sunscreen to protect the skin when exposed for long periods of time.
TANNING AFTERCARE
Aftercare is important, especially after tanning. The skin can easily become itchy and irritable after getting tanned. Again, coconut oil can be used to soothe the skin from any irritations due to its hydrating properties. Forget about using drugstore after sun soothers when you can use this wonderful oil.
DIY AFTER SUN SOOTHER
4 Tablespoons coconut oil
1 Tablespoon Aloe Vera Gel
Pour out the coconut oil into a small mason jar.
Warm up the coconut oil to activate its liquid properties.
Once the oil has melted mix in the Aloe Vera gel.
Ensure that the two products have evenly mixed and apply to any irritated areas.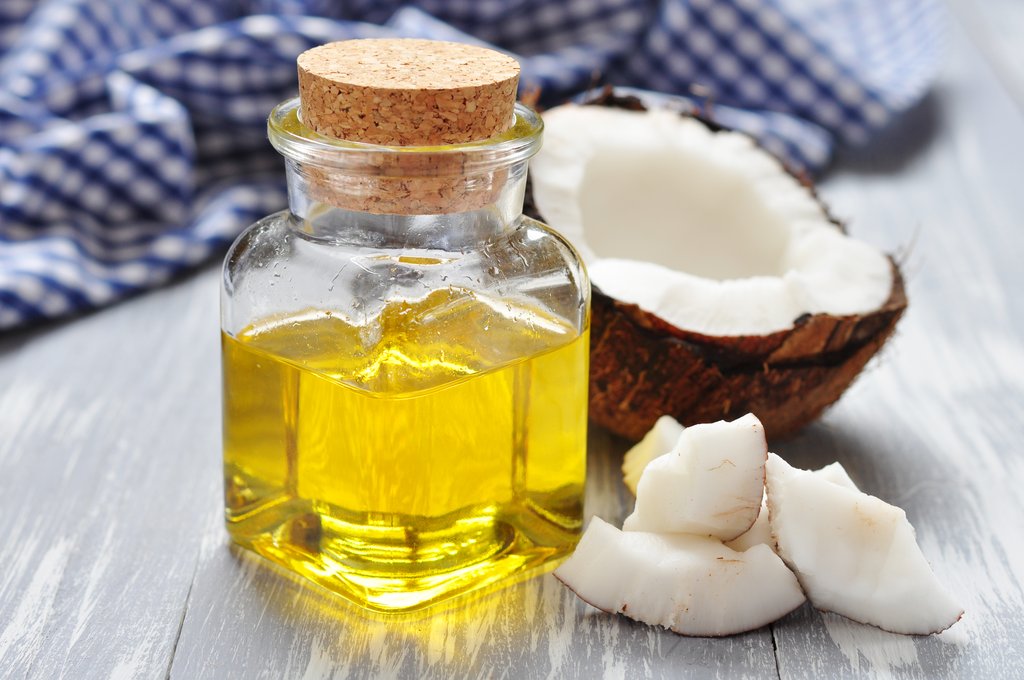 ALLERGIC REACTIONS AND RISKS
If you have extra sensitive skin or any skin disorders it's best to check with your healthcare practitioner before using coconut oil. Always do a test patch before using any products that could cause the skin any discomfort.
In the event of an allergic reaction head to your local doctor for further medical advice and evaluation. Allergic reactions should not be self-treated unless further advised by a doctor.
During the hotter summer months remember to stay out of the sun during midday. Serious health concerns such as heat strokes should be avoided by staying indoors when its unbearably hot.