Many people love the sun-kissed glow of a nice tan and moderate sun exposure ensures you get enough vitamin D. However, spending too much time in sun can be dangerous. The Skin Cancer Foundation says even five sunburns can double your risk of getting skin cancer. If you must have that bronzed skin, you can spend less time in the sun but use a tanning oil to speed up the process. Even then, you need to be careful.
Why? Some tanning oils contain harmful chemicals whose names you can't pronounce. Some also include ingredients like mineral oil, preservatives and artificial colors and fragrances. The best solution is to make your own natural homemade tanning oil. That way, you know exactly what the solution contains, and you can customize the ingredients to suit your skin. You'll get all of the glow without any of the health risks.
Varying SPF
You will need a carrier oil. This will be the main ingredient. Options include castor oil, coconut oil and olive oil. Common natural oils all have varying sun protection factors. It may be useful to familiarize yourself with these before you begin mixing. On the lower end of the scale, coconut oil is SPF 4, while olive oil is SPF 8. Avocado oil has an SPF of 15 and raspberry seed oil has an SPF of 25.
At the higher end, sandalwood oil is SPF 30 while carrot seed oil is SPF 35. If you have pale skin, you'll want one of the oils that offer more protection.  The ones with lower SPF work best for people with naturally dark skin who just want modest sun protection. This is why olive oil has long been used in Mediterranean countries for skin protection.
Homemade Tanning Oil Recipes
There are a number of different recipes you can make, and some are quite simple. For example, coconut oil, walnut oil and green tea are easy to combine. Mix about a ¼ cup of coconut oil with a couple teaspoons of walnut oil and slowly add ½ cup of brewed green tea. The green tea works an antioxidant.
If you want to get a little fancier, you can try this mixture which includes fragrant essential oils.
¼ Cup Unrefined Virgin Coconut Oil
2 Teaspoons Walnut Oil
2 Teaspoons Avocado Oil
2 Teaspoons Sesame Oil
5-10 Drops Coconut Essential Oil
5-10 Drops Vanilla Essential Oil
These mixtures should be stored in dark airtight containers.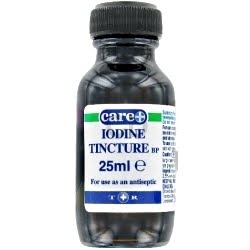 Get Creative With Your Homemade Tanning Oil
The above recipes only contain oils, but some people like to add other ingredients. For example, tincture of iodine. This antiseptic is said to block radiation. Try adding a few drops to your tanning oil for added protection from the blazing sun. Carrot and beet juice are also said to aid in tanning. Don't worry, your skin won't be orange or red once you shower. These dark juices attract the sun's rays and allow them to be more easily absorbed.  Some people also add mica powder for a more bronzed look. You may want to experiment with a few recipes until you find the one that's right for you.
There are a few things you need to keep in mind while tanning.
Instead of trying to achieve the perfect tan in a single beach day, you should tan regularly.  You should start with around twenty minutes of sun exposure in the beginning. Taking things gradually will help your skin to acclimatize over time.
Make sure you apply the oils liberally all over your body for optimum protection.  Remember, many oils have quite low SPF.
If you begin to notice signs of sunburn, you should definitely reach for sunscreen.
You should also make sure to moisturize your skin after tanning.