If you're looking for a one stop shop for all your beauty needs, chances are you'll choose either Ulta or Sephora. Who doesn't recognize the two biggest beauty products retailer companies in the country? They are like paradise for beauty enthusiasts. But these two are not created equal. Let's compare them.
Ulta vs Sephora: In-Store Experience Comparison
Sephora operates more than 2,300 stores, located in 33 countries around the world. This company first setup its store in the US in 1998, and after 20 years, it is still running successfully. When drugstores would keep make-up and other beauty products behind the counter, Sephora brought it out to the floor for people to try out. This technique attracted more customers in. Once people "experienced" the product, their desire to purchase increased.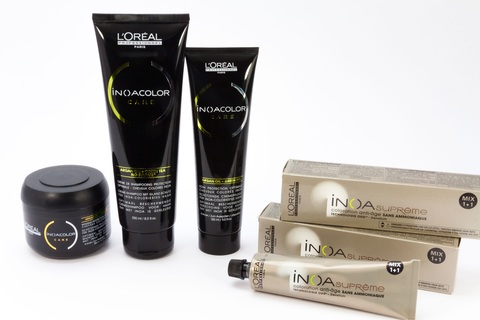 Sephora employs beauty advisors on the floor to help customers find the right products for their needs. They don't earn by commission, so customers won't be pressured to purchase any product. This makes the shopping experience more pleasant. Group makeup classes are offered for free, and custom makeovers are available too.
New technology has been rolled out recently, called the "New Sephora Experience". This includes a digital workstation with touchscreen booths that features various products. There are also some video makeup tutorials for customers to watch.
Ulta, on the otherhand, is now going above and beyond when it comes to customer service. They allow customers to use their hairdryers, straighteners and other beauty tools. They entice new and old customers alike with samples of products; not only of drugstore brands, but even high-end ones.
Ulta offers full beauty service in their stores with their in-house salons. Full treatments for hair, skin and face are available. You can have your brow, makeup, hair and nails done. Skin treatments by Dermologica are also offered. This is why for the in-store experience, we choose Ulta.
Ulta vs Sephora: Online Store Comparison
With online stores being a booming resource, Ulta and Sephora are not to be left behind. Sephora lists around 17,000 beauty products coming from 300 brands, including its in-house beauty line named Sephora Collection. Ulta's website, alternatively, offers 20,000 products from 500 brands. They offer a mix of luxury and affordability. They offer high-end brands such as MAC and Clinique, as well as affordable ones like Neutrogena and Maybelline.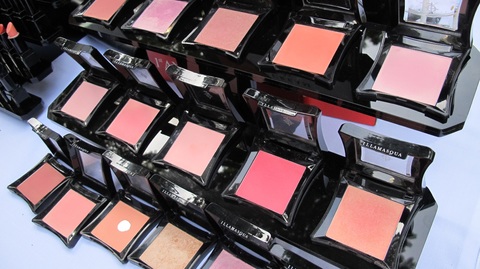 If you order more than $50 in Sephora's website, they will provide you with a free 3-day shipping. Ulta offers free shipping for purchases of $50 or more as well, although it is only for standard shipping which arrives within three to eight days. You can also use Ulta's website to book a beauty appointment to any of Ulta's physical branches. For online shopping, we think both companies are head to head.
Ulta vs Sephora: Which Offers Better Rewards?
The rewards program for Sephora is called Sephora Beauty Insider. You'll be able to earn a point for every dollar you spend. You can use your points when you've earned at least a hundred points. 100 points will get you travel-sized skin care and beauty products. 500 points will get you a custom makeover. And if you're able to save 2,000 points, you'll be invited to VIP Sephora parties. Their points have no expiration dates, so you can save them up to redeem the exact gift you want. They also provide birthday gifts and beauty classes. Your membership can also be upgraded to VIB, which provides a lot more perks and a private hotline.
Ulta also has a rewards program that earns a point for every dollar spent. They call it Ultamate Rewards. These points can be exchanged for dollar discounts on your next purchase. All points expire after one year, though. 100 points is equivalent to $3 discount, 500 points is equivalent to $17.50 off, while a thousand points is equivalent to $50 off. They also give out birthday gifts, in addition to double points on all your Ulta spending on your birth month. Like Sephora's VIB, Ulta has the Ultamate Rewards Platinum, which is given to members who spend at least $450 a year. They get 1.25 points to a dollar spent. There is also no expiration for these points. Platinum card holders also get invited to Ulta's special events.
When comparing the rewards scheme of these two businesses, we vote for Sephora since regular members' points don't expire. So you can purchase as often or as rarely as you'd like.
So Who Wins?
Based on the three categories above, we have deemed Ulta and Sephora to be of equal footing.
The products offered by both retail companies are not all encompassing. This means you might find one of your favorites in Sephora, but not find it in Ulta, and vice versa. The prices for the same products between the two companies are the same based on comparisons made by various shoppers. The choice about which store to patronize would depend greatly on which one is near you and which offers most (if not all) the products you intend to buy.